Joined

Apr 5, 2005
Messages

8,142
20 inch 15 ounce Butterfly Sword by Kumar. Steel guard. Bamboo root handle. Lite and fast sword for your ongoing collection at $125.
*SOLD*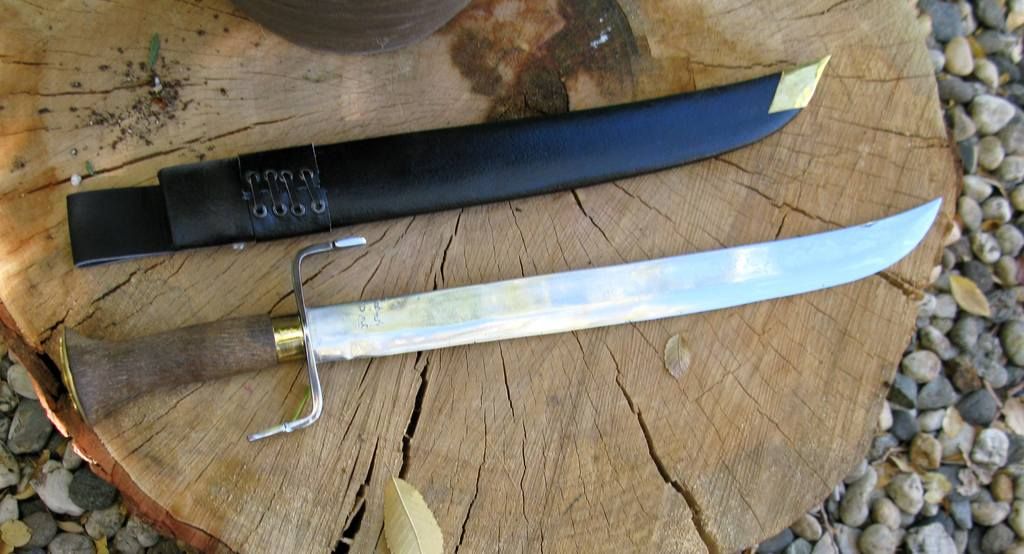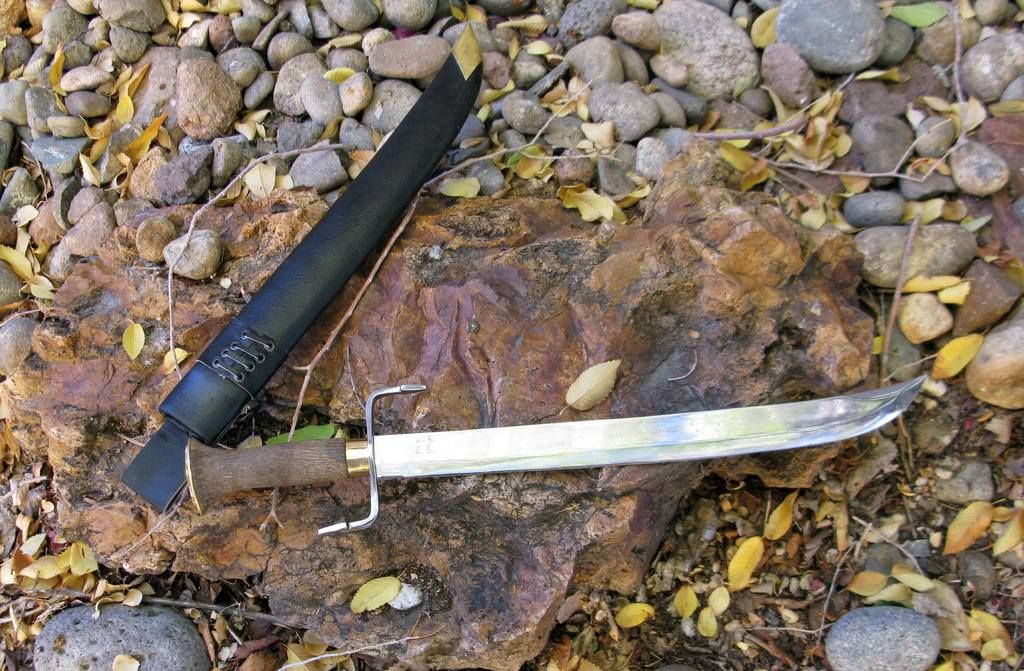 16 inch 17 ounce villager fit and finish Tamang Knife by Kumar. Dark color satisal wood handle. Super sharp edge! $145.
*SOLD*
15 inch 26 ounce BAS by Anil. Horn and wood combo handle. Epoxy fix crack on horn. $65.
*SOLD*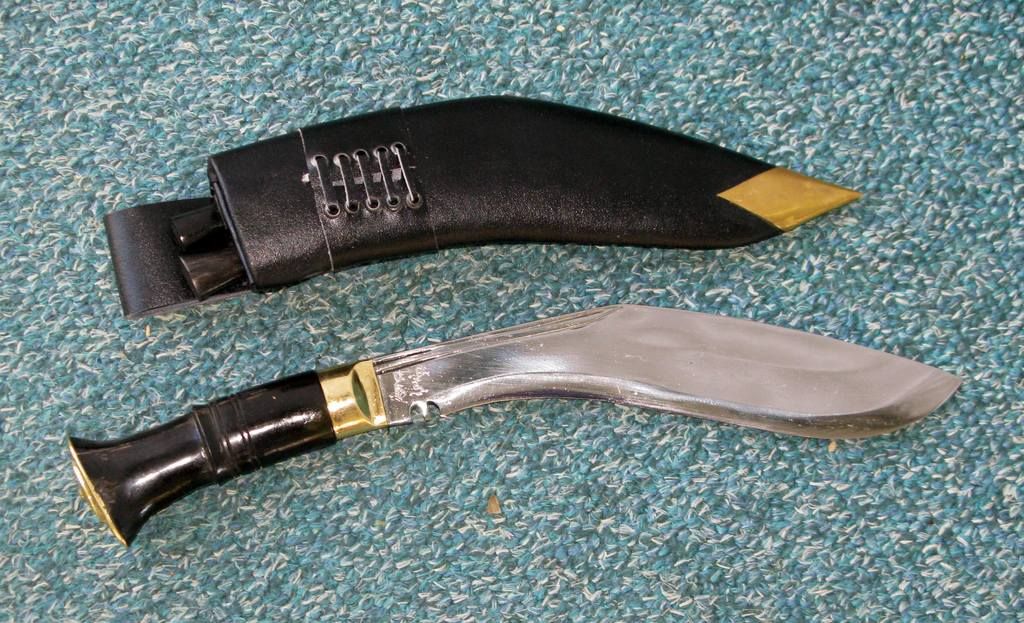 15 inch 23 ounce Ang Khola bu Lachhu. Few hairline crack on horn handle. Best buy at $80.
17.5 inch 37 ounce villager fit and finish Amar Singh Thapa Knife by Lachhu. Sharp blade. Slight shrinkage of Neem wood handle. Great value at $90.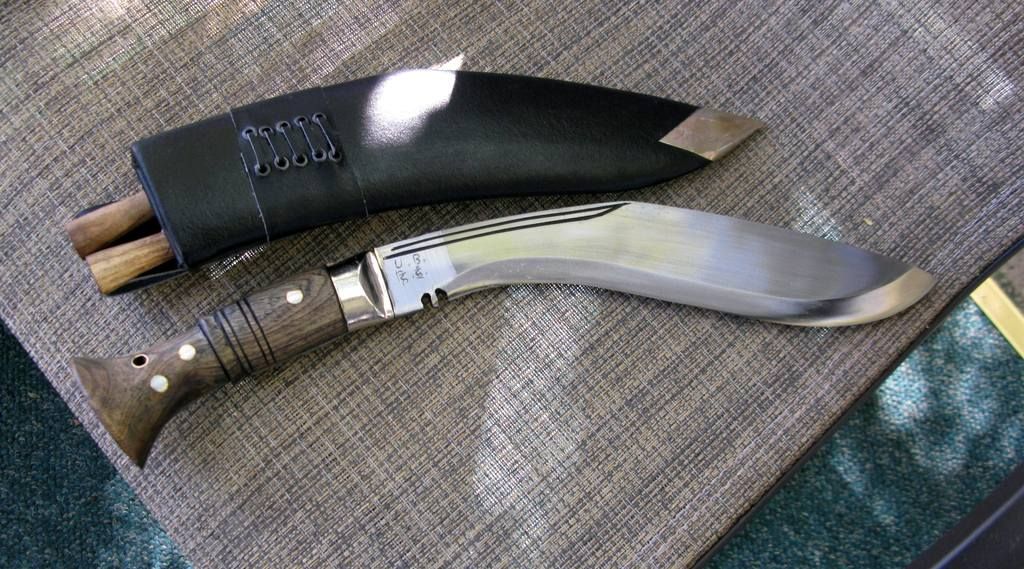 16 5/8 inch 30 ounce slight used Chiruwa Ang Khola by Kumar. Satisal wood handle. $50
*SOLD*
6 1/4 inch 33 ounce slight used chiruwa Ang Khola by Lachhu. Horn handle. $50.
*SOLD*
I'm guessing this one is actually 16 1/4", a real handy all around size. I'll check.
bawanna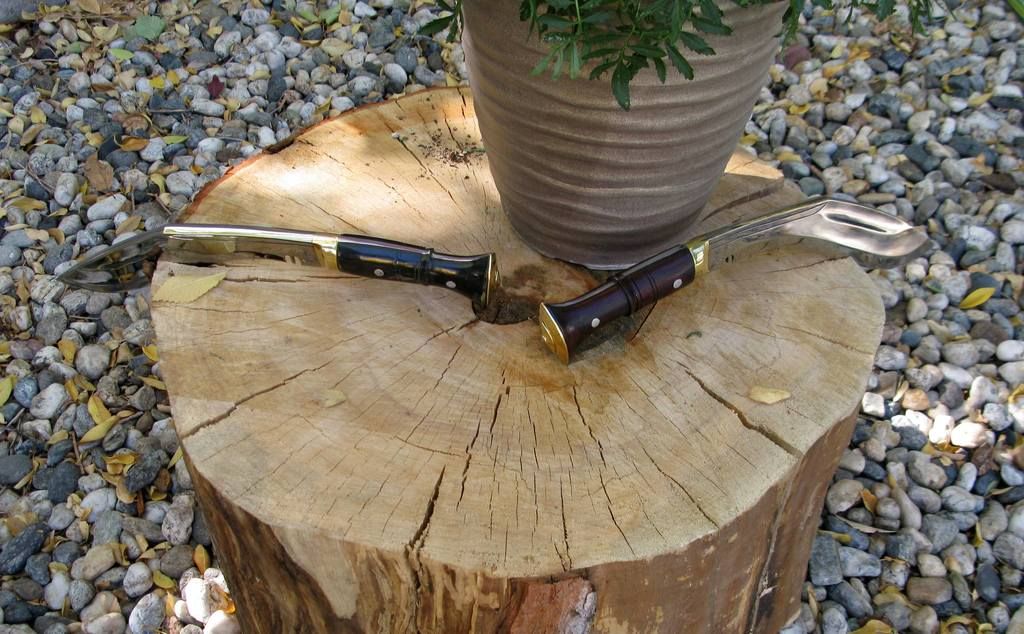 Email to
[email protected]
to get any or all
First come first served
Last edited: