I live in Salem, Oregon. The eclipse is going to effectively make my life hell. So no, not all that excited to see it. ODOT is predicting the biggest "traffic event" in our state's history. The cleanup that will occur after the mass exodus is going to be a monolithic task all by itself. The other thing that really blows, is that the day of the eclipse is also my wedding anniversary. So unless my wife and I travel out of state well before the influx of eclipse chasers, we will be stuck at home.....

I'm not bitter about this at all....
I hadn't even thought about traffic. I'll have to put that into my figuring.
What kind of cleanup are they anticipating needing to be done? Garbage on the side of the road? Cars stuck and burned out?
There was this fun day outside my then neighborhood, that I'd just as soon avoid...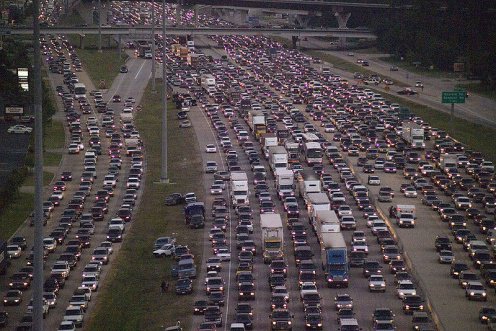 http://www.politico.com/magazine/gallery/2014/01/the-10-worst-traffic-jams-ever-000019?slide=2