Top to Bottom
13" Bayonet blade White pearlex handle silver fittings.
13" standard blade rosewood handles brass fittings
11" Bayonet blade light wood handle brass fittings
11" standard blade rosewood handle brass fittings
Copy of Puma Medci stag handle Made from a kit a little rough around the pin in the bottom booster (scratches)
Copy of Puma Medci buffalo horn handle Made from a kit.
Factory defect Does not open up fully without a little help blade is unsharpened Oil may help the opening. But cool looking multi color celliod handle
Bottom 2 are also kits you pull the lanyard and the blade pops open. One of them has a chip in the wood by the handle
Side knife. Not sure if you would consider this an auto . it is a fixed blade that then you hit the button the guard pops out of the handle to cover the blade.
Knives need a cleaning These knives are all older stock purchased 15-20 years ago
The traditional italians are all from AB Collitaire in Italy
The whole lot Ships for $225
Please email at
[email protected]
with any questions
Please feel free to ask any question. Will only ship to CON US. all sales are final Buyer assumes responsibility of knowing the laws and legality of item.
By purchasing you are confirming that you are at least 21 years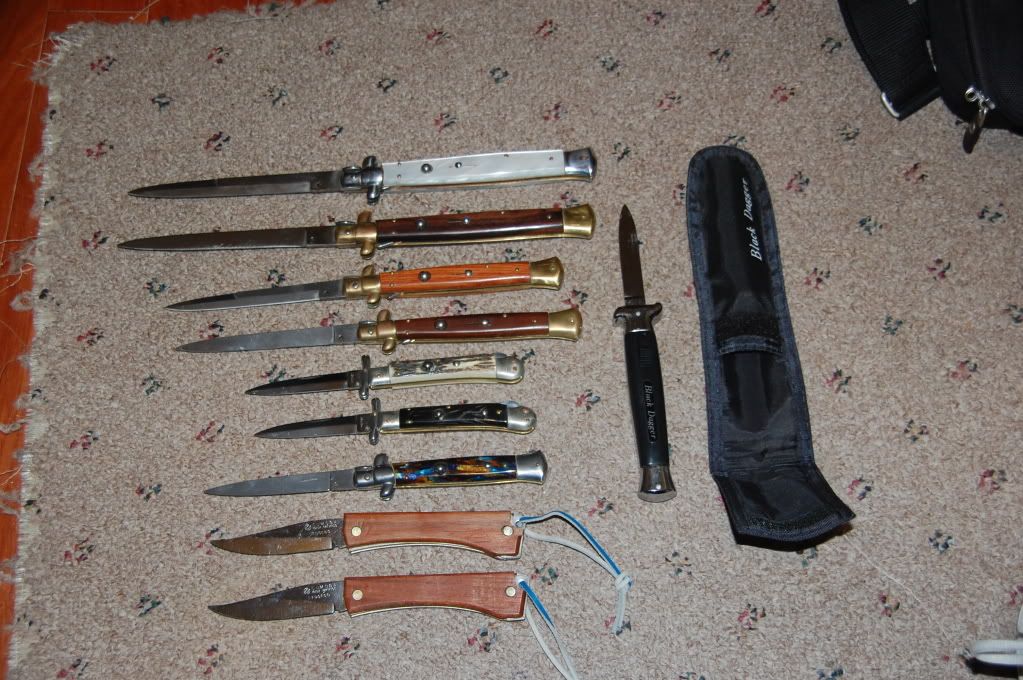 Last edited: