For sale - Greg Medford Praetorian Ti
S35VN Vulcan finish tanto Blade. No play or wiggle. Solid lock-up. Dead Centered closed. No lock stick. Easy opener (I don't have big hands). All titanium lightly flames scales. Polished and flamed pivots and clip. I believe the M pivots mean Greg either built or at least worked on the knife.
Comes with case. Paperwork signed by Greg. His Card.
This is the best praetorian I have owned.
$1000 shipped via PayPal. No trades please.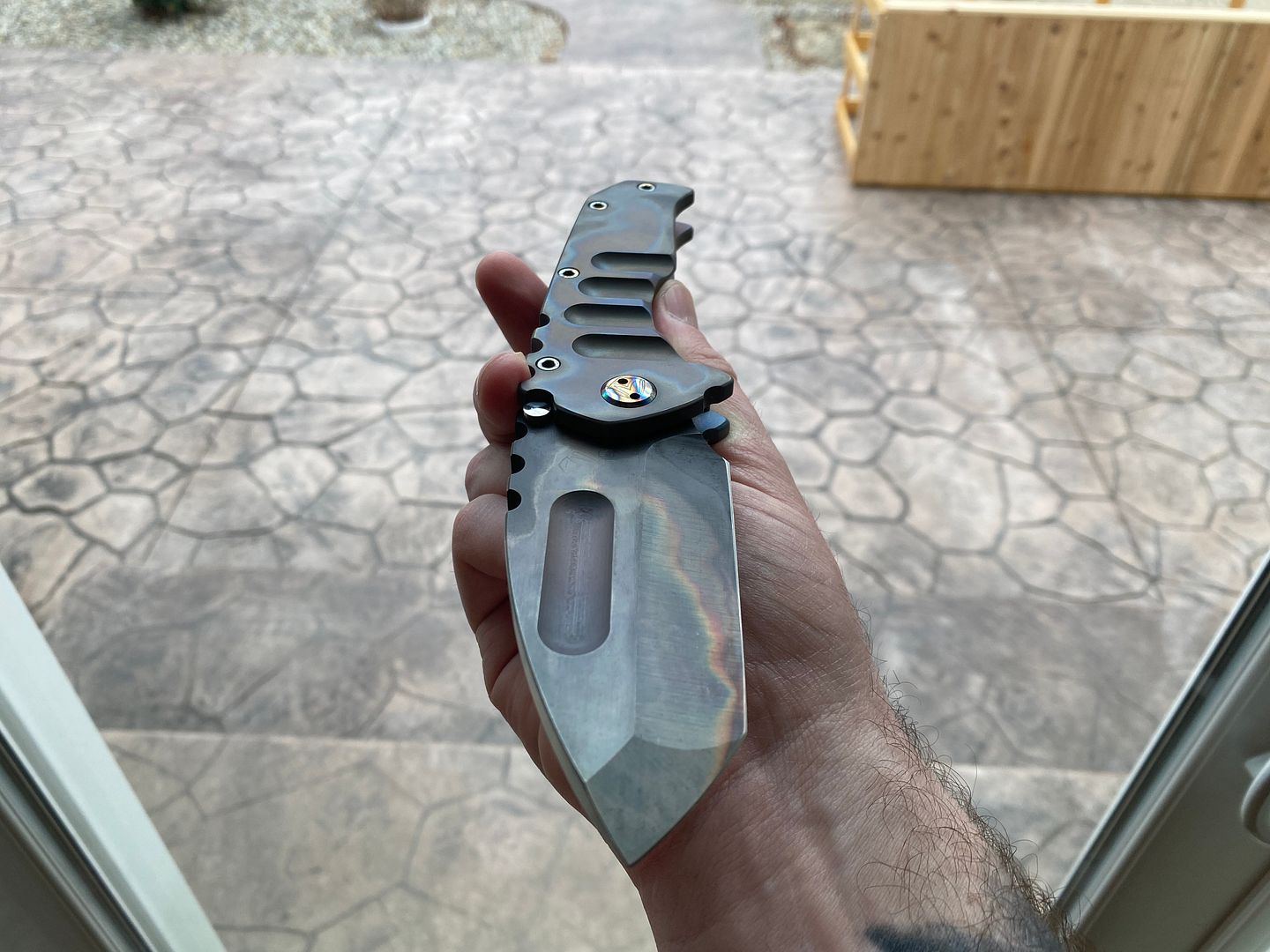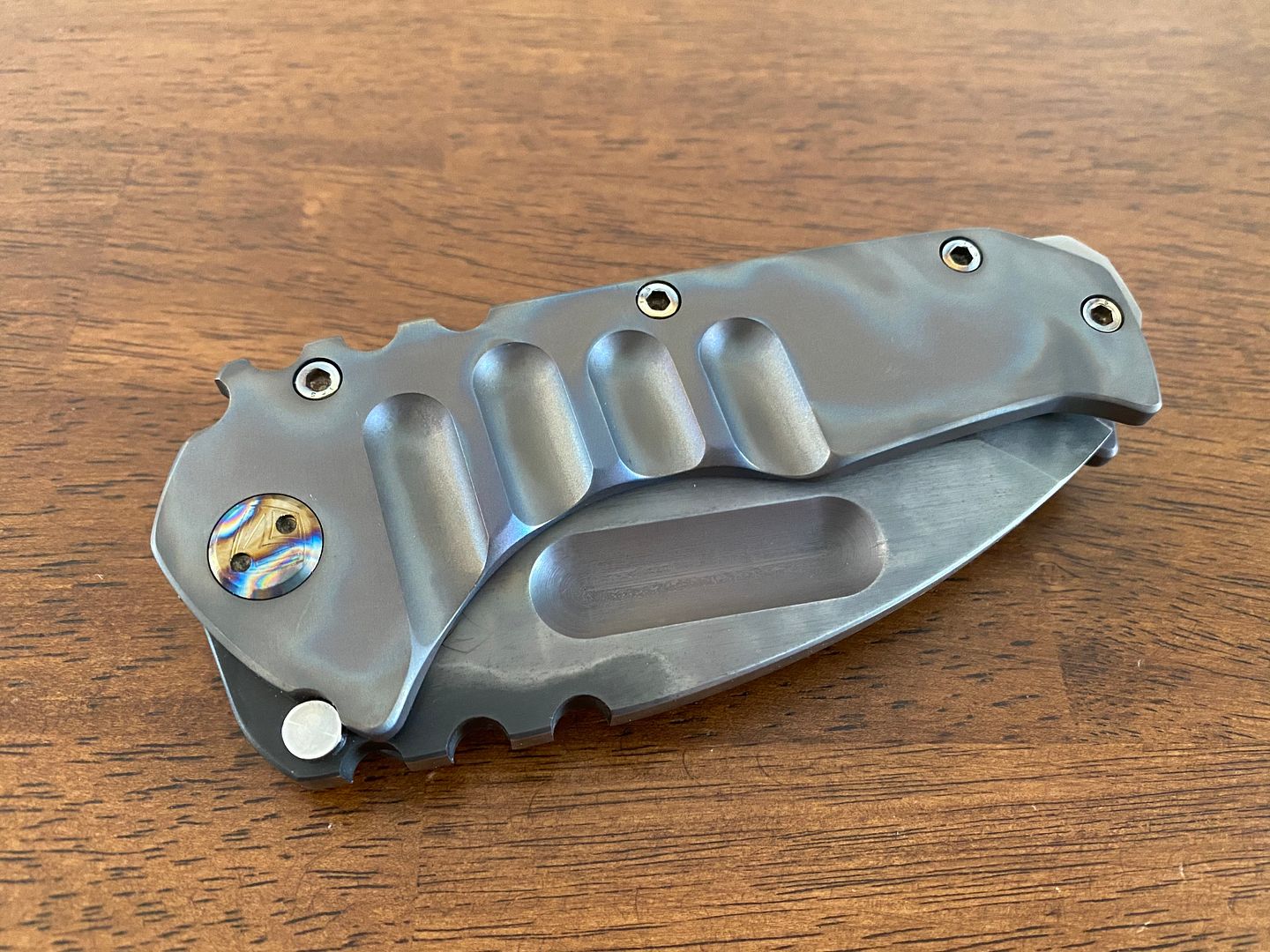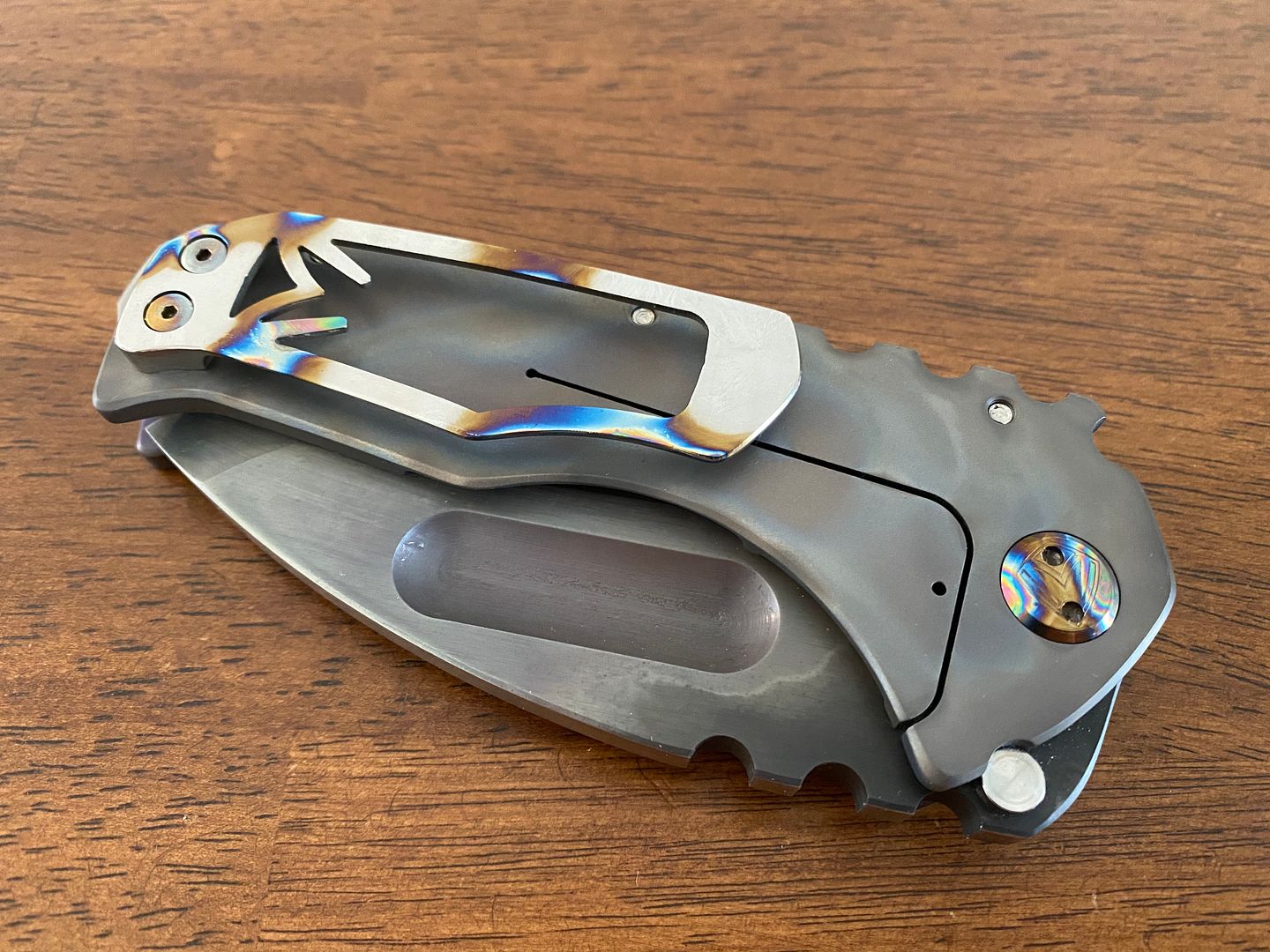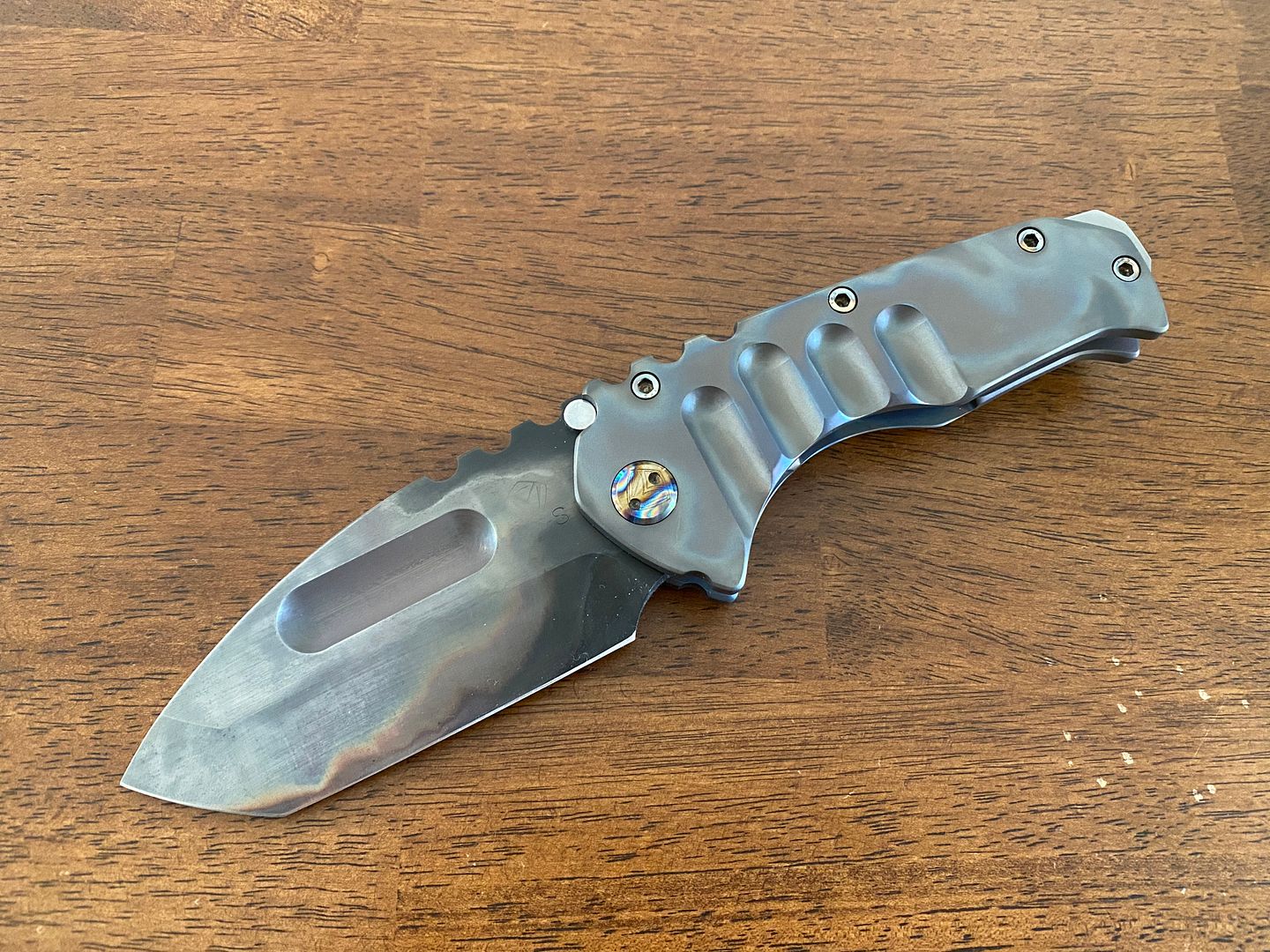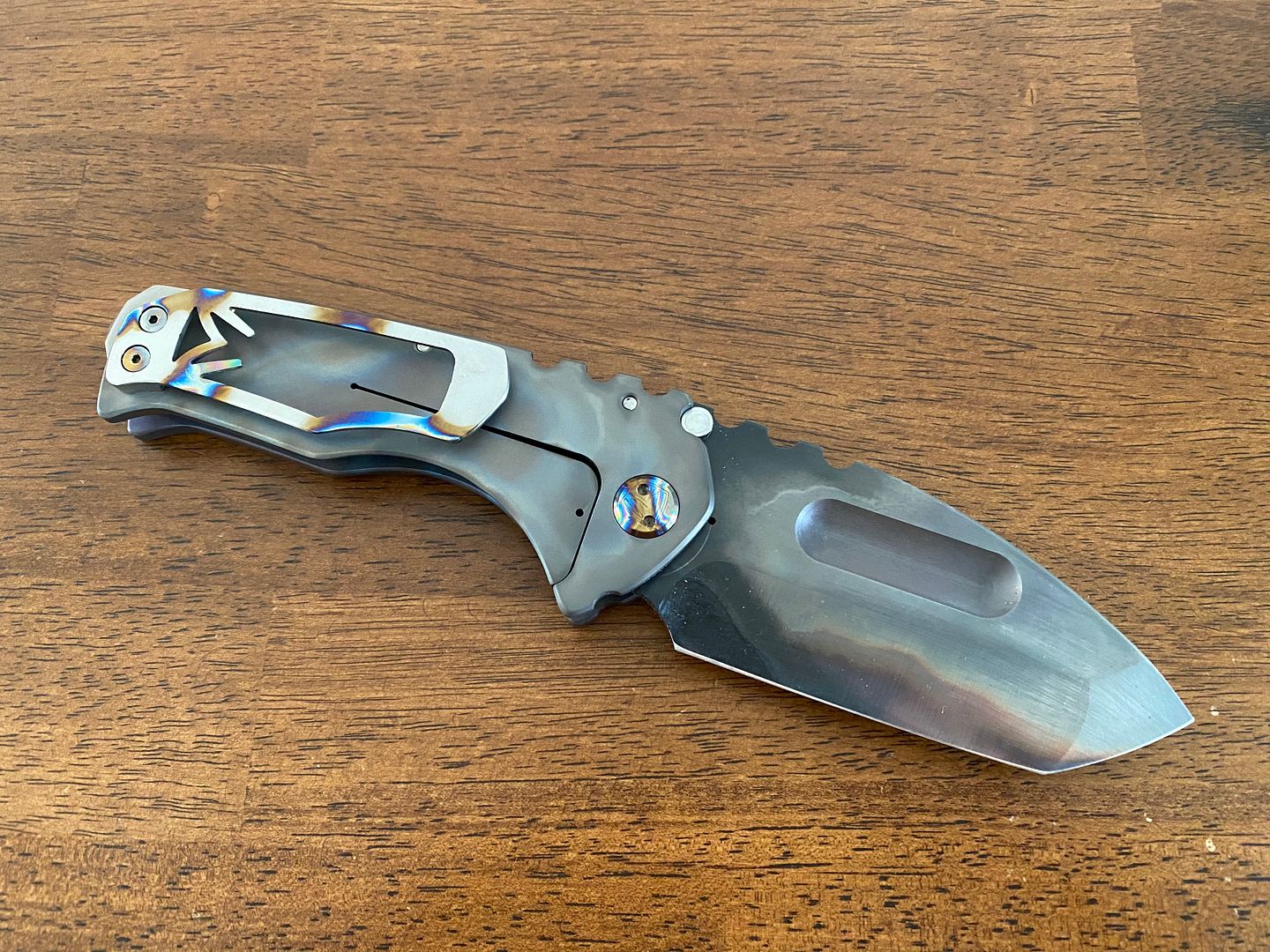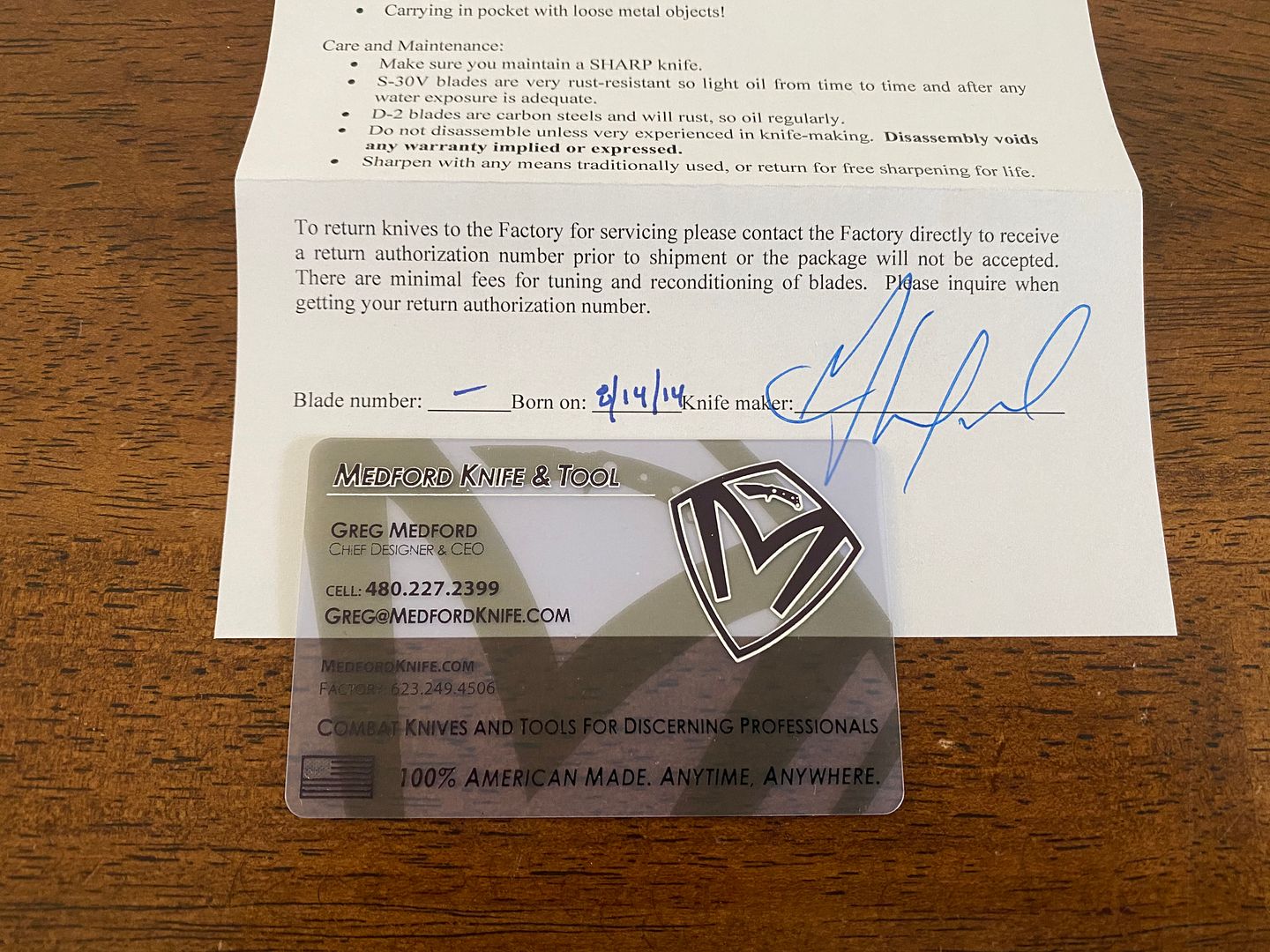 Last edited: