Please read all instructions thoroughly!
Auntie has asked me to take over doing the raffles that she does from time to time as they are very taxing on her time and make it a bit difficult for her to keep up with business. So here goes.
32 spots open for this raffle at $25 dollars each.
If offered for sale at discount it would be $795, but it is actually most likely worth double that price with all the silver and embellishments on it. But we will raffle it for the discounted price.
To enter:
Send Payment to
[email protected]
Send payment by Paypal, Check, Money order or have Auntie process a credit card payment.
I will sell 32 tickets only at $25 each. Enter as many times as you wish.
After I receive your paid entry I will email your number to you. The numbers will
be issued in the order received, 1 thru 32. When the 32 tickets have
been sold, I will draw a ticket out of a Sherpa hat and post the winner on the
forum.
Please make sure your email includes your correct mailing address, so I can
send your Katana Sword to you if you are the lucky winner.
Very Important: Particularly if you are using PayPal, DO NOT MENTION THE
WORD "RAFFLE" or your payment will be declined and you will not be entered
in the raffle at all. Just use "Katana Sword."
This is a great chance to own a very beautiful silver, turquoise and coral embellished Kothimoda with bone inlayed handle for an unbelievable price!
HI KOTHIMODA KATANA BY RAJKUMAR THE (PRINCE)
Overall length --36 1/4''
Weight --44 oz
Spine thickness --1/4''
Brass bolster and buttcap
Beautifully done scabbard
Satisal wood handle with double heart shape bone inlayed on both sides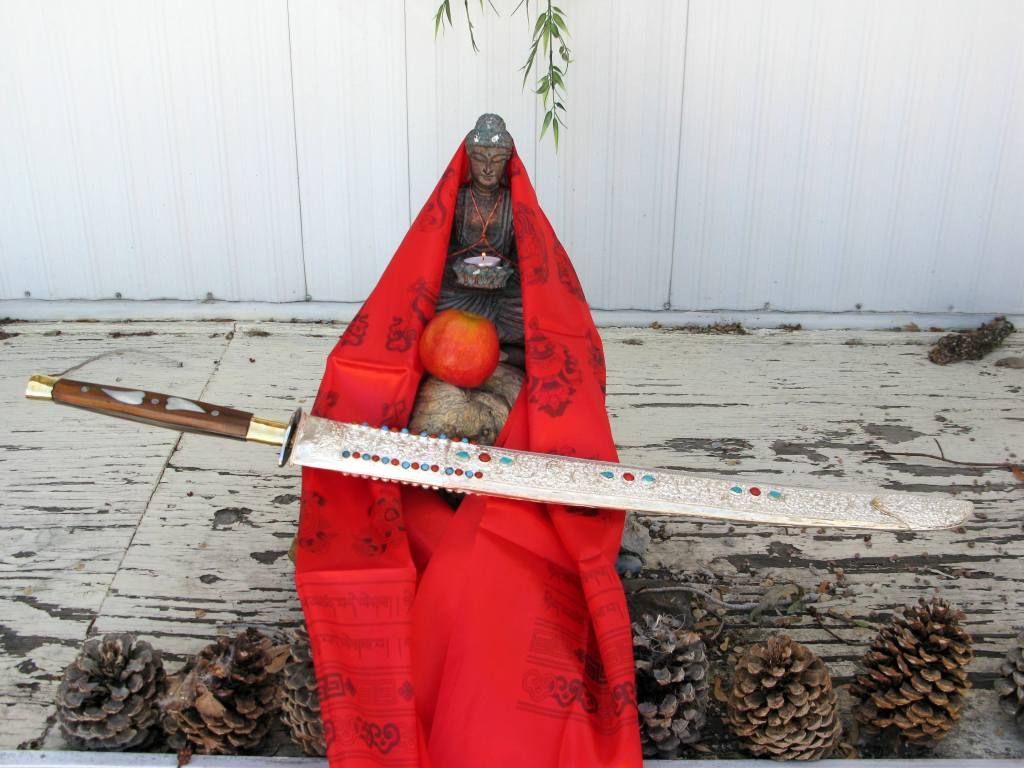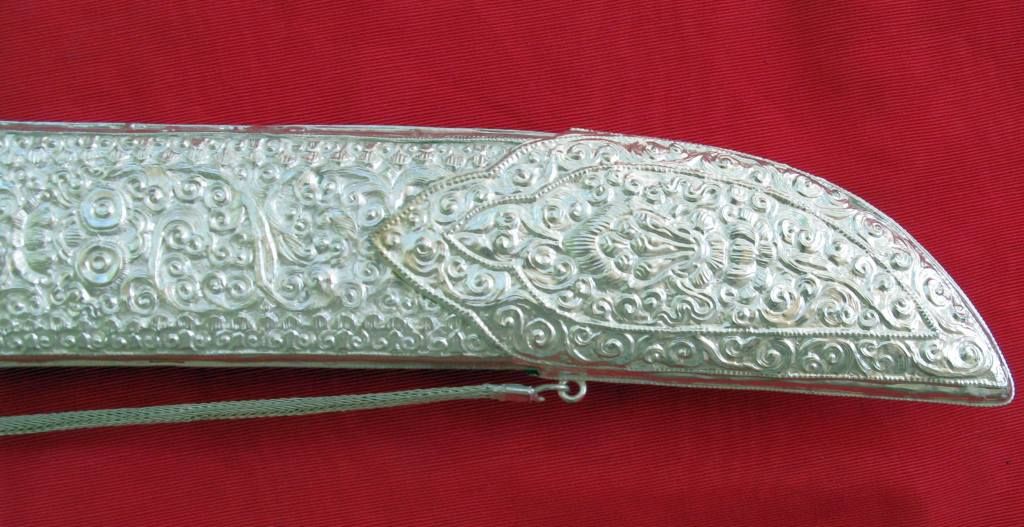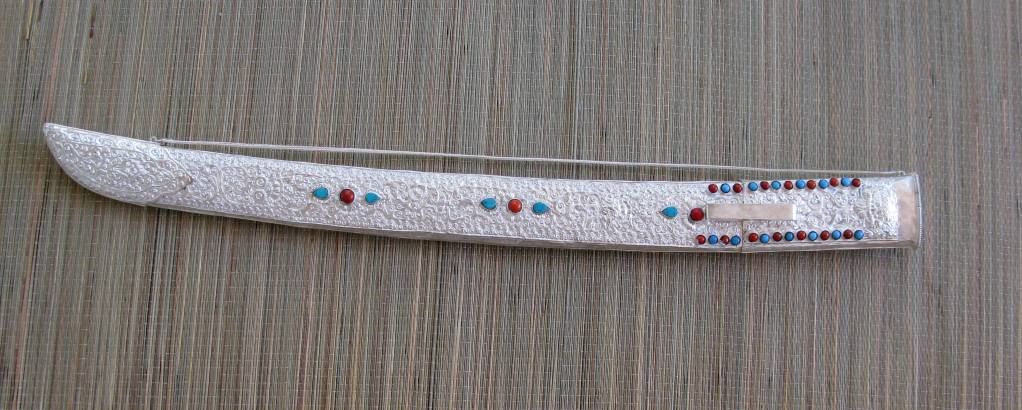 Last edited: