Baryonyx walkeri
Dealer / Materials Provider
Joined

Mar 8, 2008
Messages

24,561
Pretty pleased to say that my axe design for WOOX not only received
a positive review
in Knives Illustrated, but was the cover feature.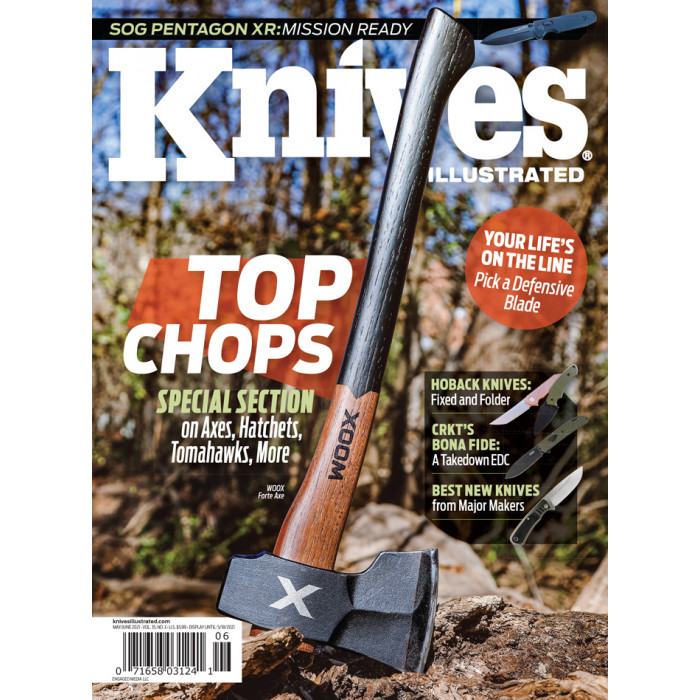 The only complaints were that the sheath didn't fit securely (it actually does wrap properly under the poll, but WOOX shows it wrong on their website--you just have to give the strap a little tug to stretch it a hair, and then it reaches just fine) and that the option for a longer handle would be nice when you don't need it short for packability purposes, and the 28" handled version just launched!
I do hope to get them to make a few minor tweaks to the handle (chamfering the top just a little instead of leaving it crisp and deepening the curve of the pinky hook) and putting a thinner factory edge on it, but all in all I feel like they knocked the execution out of the park in terms of translating my design specifications into reality.