Howdy!
I finally bought myself an Emerson!
A CQC-7BW.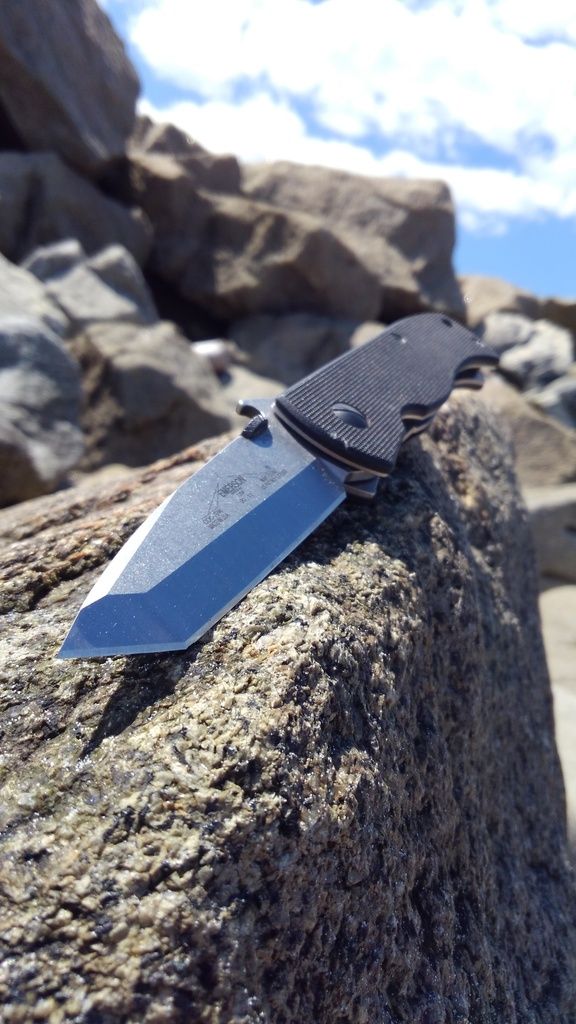 Bought it "moderately" used while on vacation.
It's got some scratches on the clip, a chip or two on the scales, and a chip near the beginning of the Tanto.
Well centered with no play at all.
I've never owned a chisel-grind before, or an Emerson.
Got home, figured I'd try to fix the chip.
I figured I could handle it.
Well..... When I went to sharpen it, I went to use the same angle I normally use on all my other knives. (I freehand).
Lo and behold, I was WAY too acute, and scratched the HELL out of the Tanto.
The grind lines aren't exactly perfect either.
So...my question.
Would you:
A-Not care whatsoever
B-Not care and use it "differently" (Harder use, maybe as a beater)
C-Send it to Ernie and pay for a new blade
D-Use some sort of magic to fix the scratches
?????????