"Die Hard Hog" Moderator & Dealer
Moderator
Joined

Dec 5, 2007
Messages

11,215
Here's what many have been looking for.....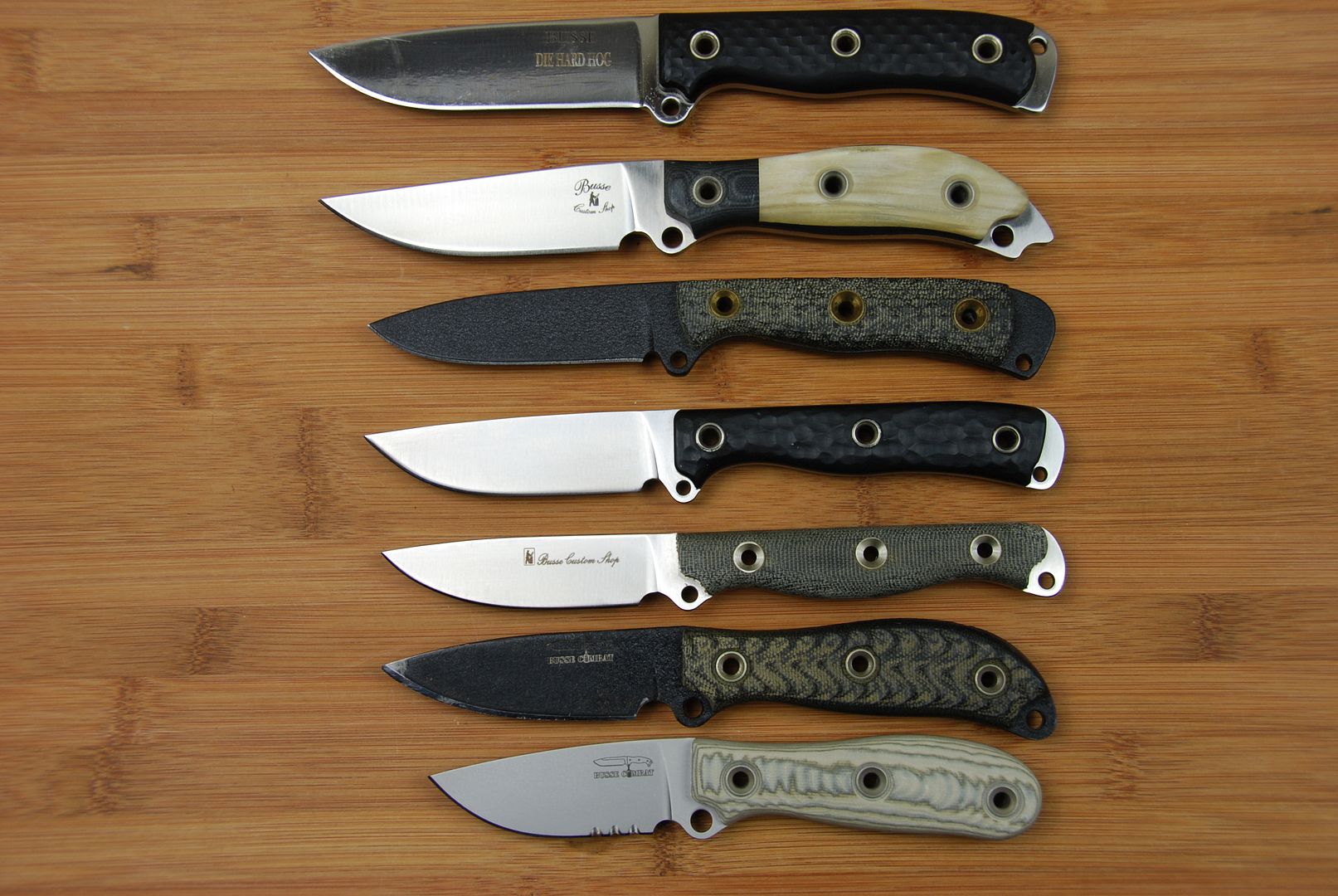 Short, and Sweet. I like the AMS a lot. Its really nice. Kind of in the middle. an all arounder EDC. Bigger than the GW, and Cultie. The handle is not as filling as the AD's which has it advantages/disadvantages. It feels lighter, quicker and more agile than the SH LMS. Better geometry for cuttting but still stout enough for most. As you can see its far smaller than the Leaner or the CABS.
I have to say its a winner. I had some doubt due to other comments, but not after holding it. It has its place and I look forward to using em. I will say it also made me appreciate some of the others more too.
THe Cultie especially. It makes the cultie feel like a light saber. Almost non existent in your hand which I have spoke about before due to cleaning and skinning dragging etc for most of day- your hands can become exhausted. Then next would be the power that seemed to be generated by the CABS almost like it turned into superman
I will take some other shots later and post em too
Last edited: