Reposted
My latest, a W1, raised clip, recurve fighter with hamon. The handle is dyed and stabilized curly Maple. The guard is SS with G10 and brass accents. The pin is domed SS. It's 13.5" overall with the blade being 8" and .235 thick at the riccaso. The sheath is W&C 8-10 oz leather with Damascus stud.
$500 shipped to the US. International buyers pay the extra. I'll give a 3 day inspection period, if you are not happy, send it back, and I will refund your money. PayPal preferred.
If you have any questions, I would be happy to try to answer them.
Thanks,
Cody
K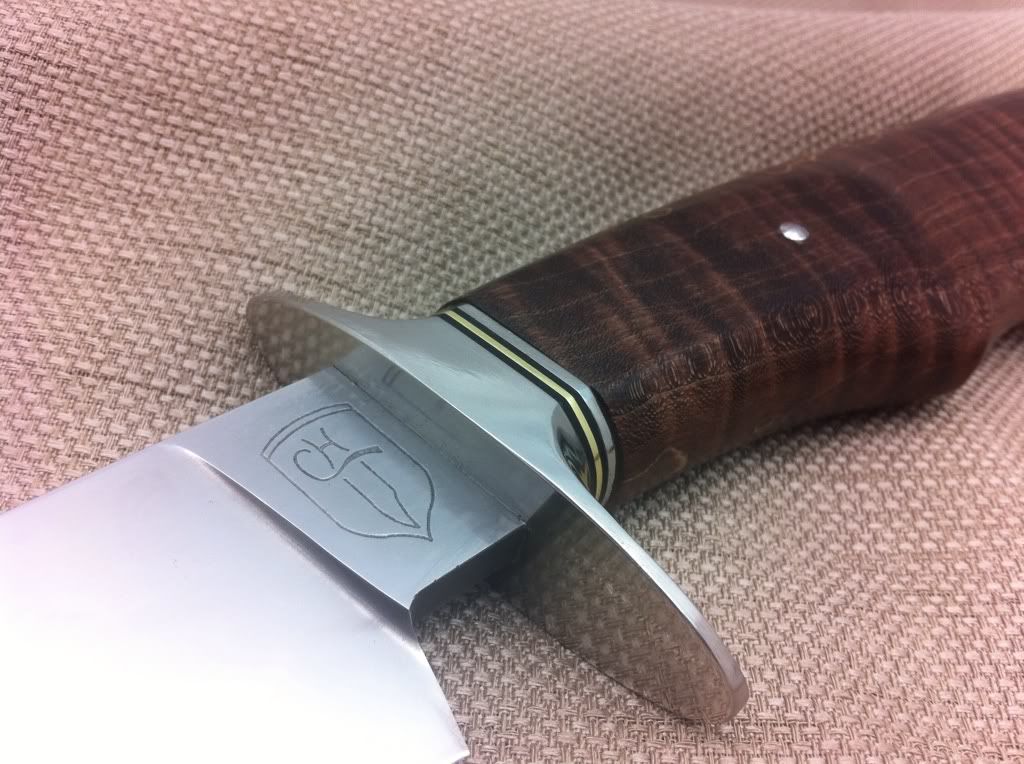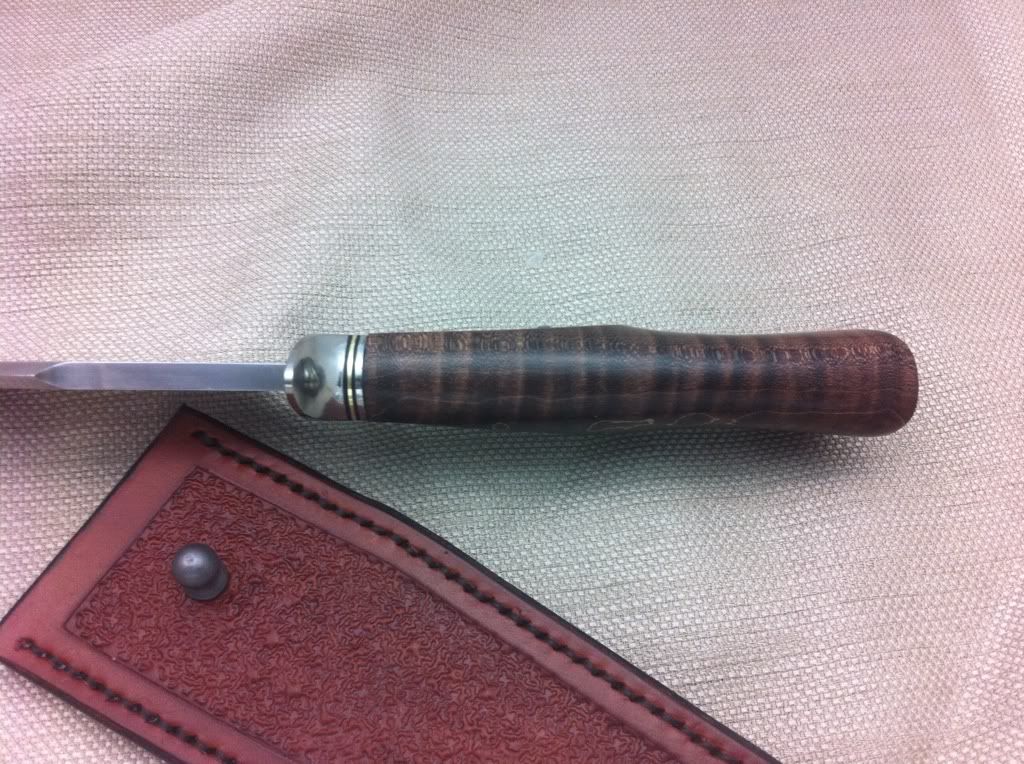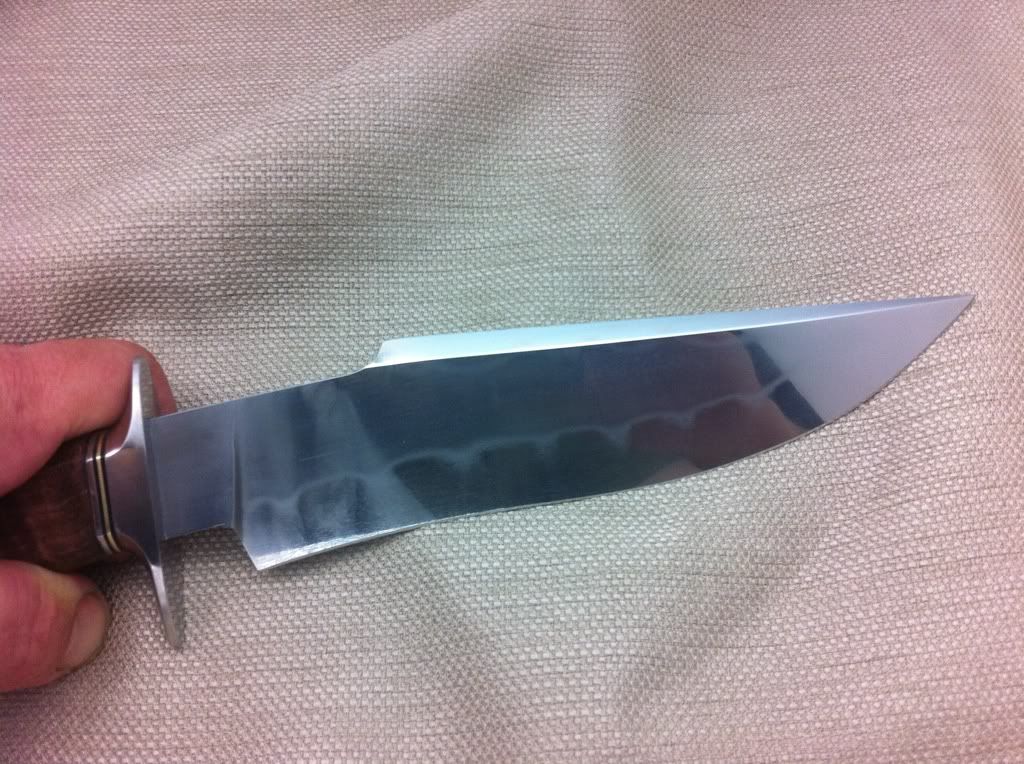 Last edited: