Joined

Apr 5, 2005
Messages

8,153
20 inch 47 ounce Bonucutter by Kesar Lal kami. Satisal wood handle. All fittings are white metal. Usual fine work by Kesar. 10 minutes worth of rust removal time on one side of blade tip makes it near perfect rig.
Bargain at $125 YBB.
*SOLD*
15 inch 20 ounce BAS by Rajkumar. Nice blade and sheath. Small hairline crack and grainmark in horn handle. Great camping Knife at $75 YBB.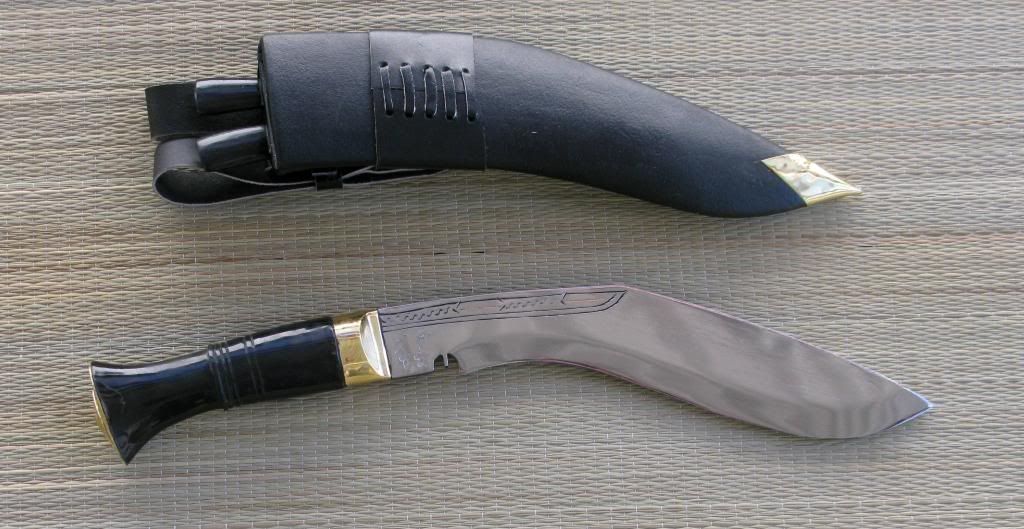 16 inch 24 ounce Trisuli Ghaule Knife by RakKumar. Scary sharp blade. Natural grainmark on horn handle. Excelletn investment at $85 YBB.
*SOLD*
Email to
[email protected]
to get any or all
First come first served
Last edited: