Joined

Dec 8, 2010
Messages

32
Hey guys. Issun and I went down to Atlanta Cutlery today and dug through a beautiful, beautiful create of mostly 19th Century Kukris from the Nepalese Royal Arsenal Cache. I ended up buying a "longleaf" Kukri (sometimes called Gurkha Army Kukri) and a Bhojpure Kukri (sometimes called Short Gurkha Army Kukri). Issun bought a 1941 Mk. II Kukri and a third friend of ours bought another longleaf Kukri.
Here's some pics of the old Kukris compared to my HI BAS and Foxy Folly. The old Kukris are quite a bit lighter than their size would suggest and exquisitely well balanced. The kamis who made these new what they were doing. The handles are small but well-designed and very comfortable. I'll try to track down a scale and measuring tape and update you with some figures. I'll also post pics after I clean the grease off the blades.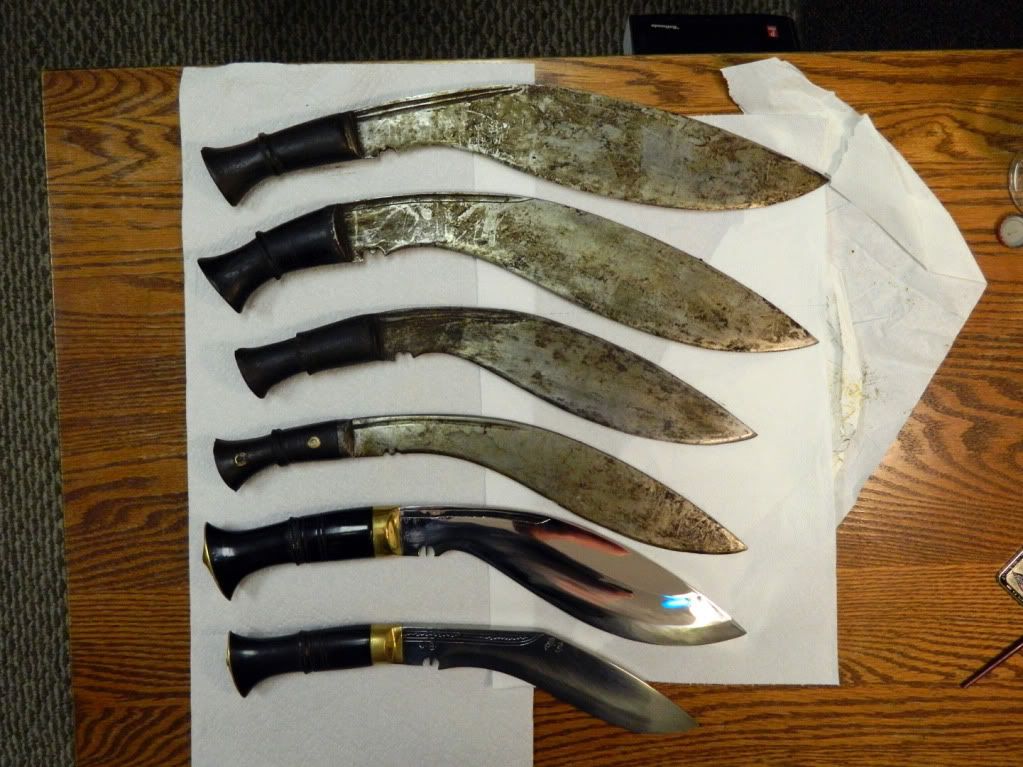 Mk. II Handle and Markings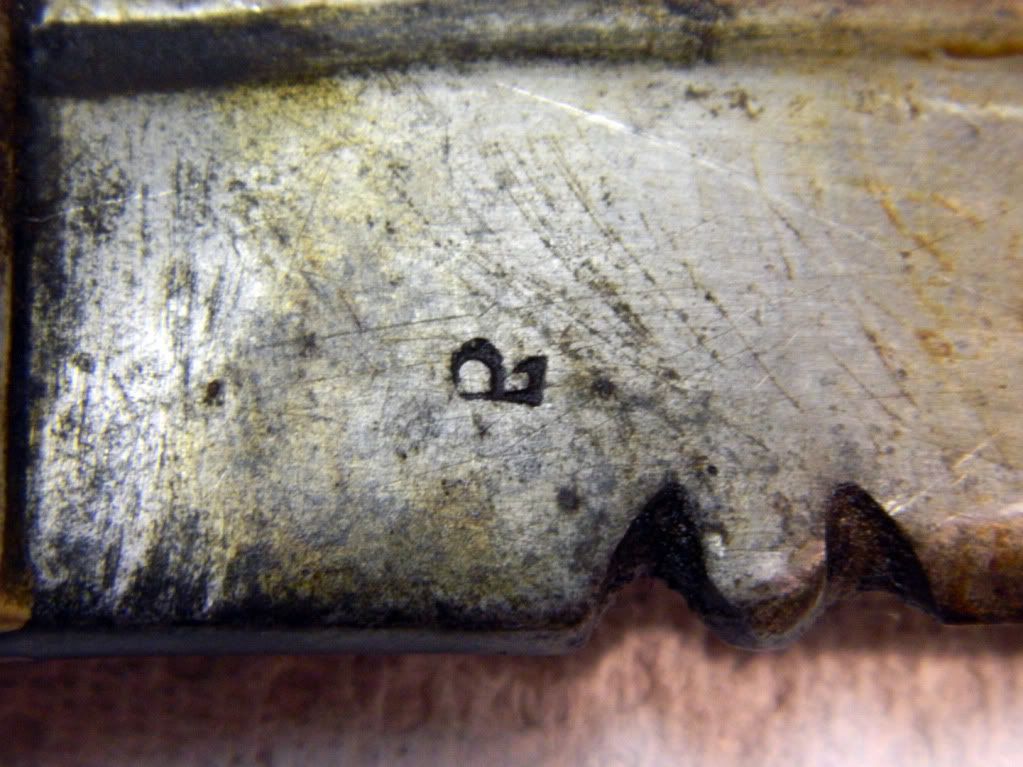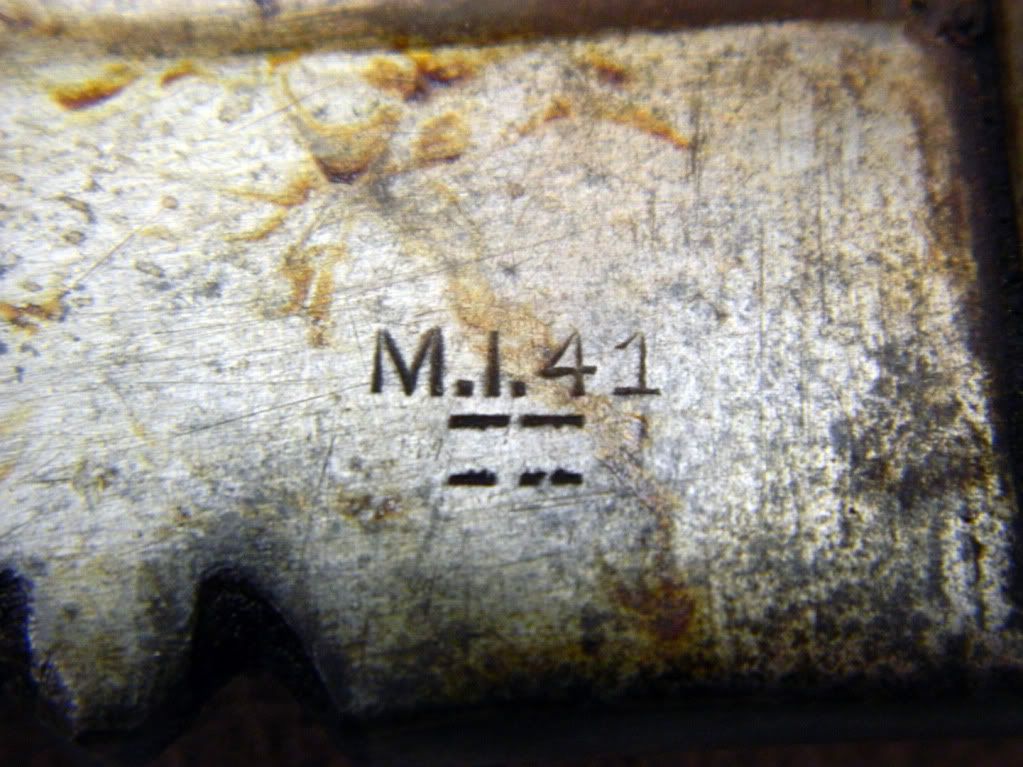 Mk. II Compared to BAS
Bhojpure Kukri
Bhojpure compared to Foxy Folly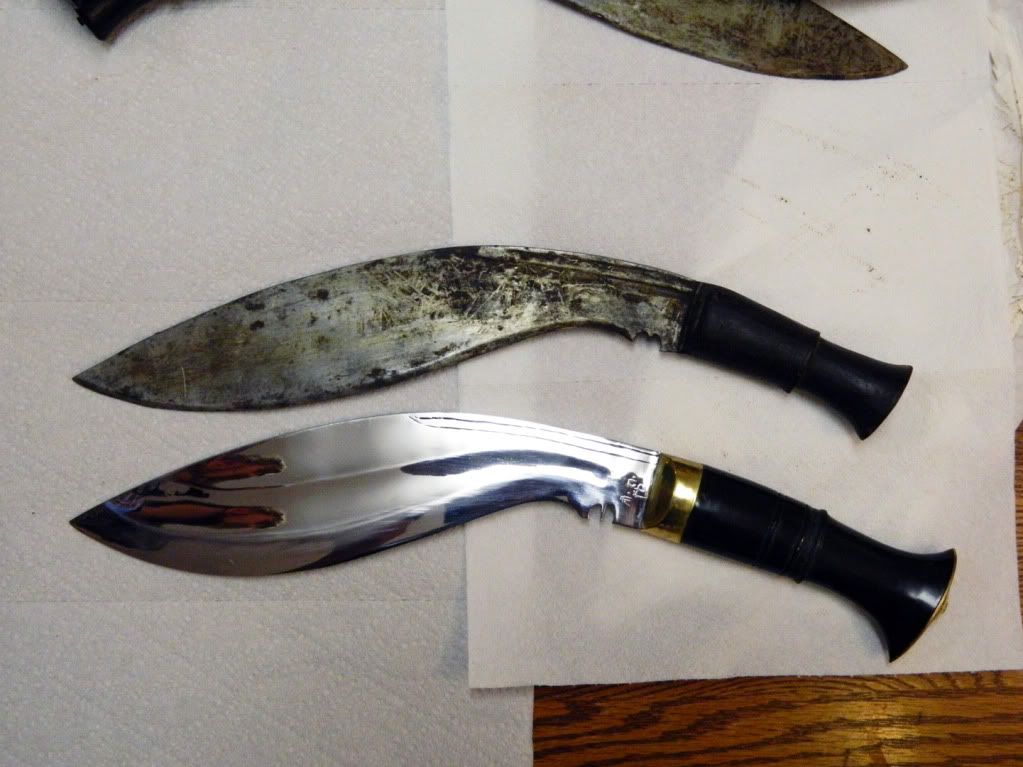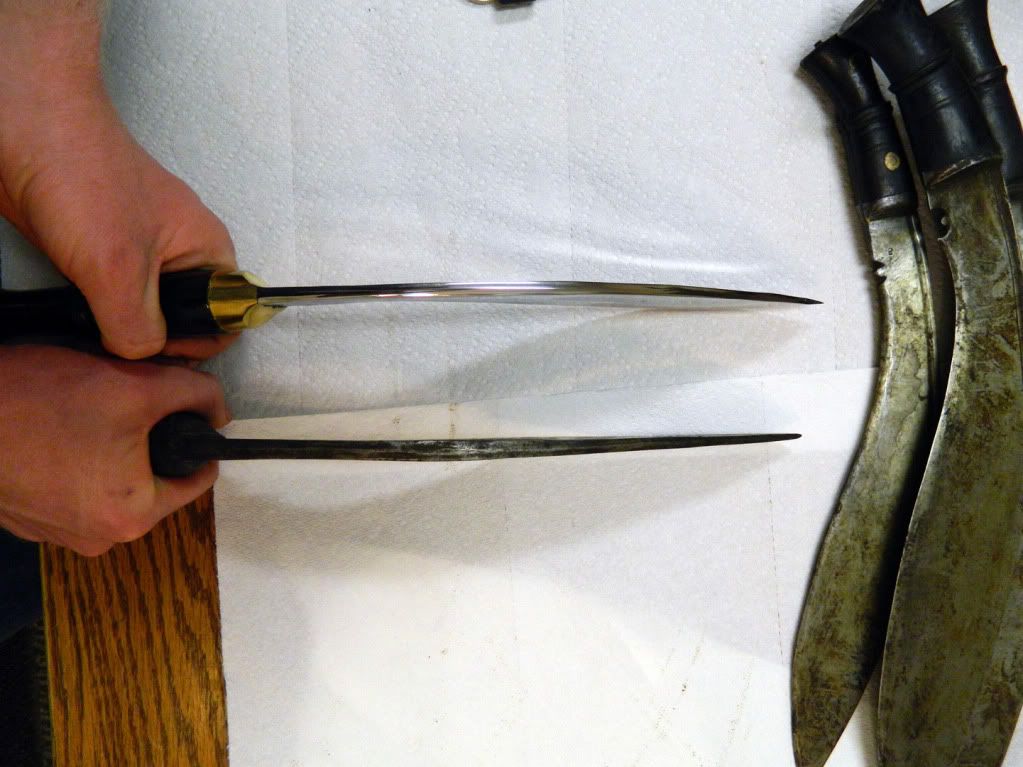 Bhojpure compared to BAS
Longleaf 1
Longleaf and BAS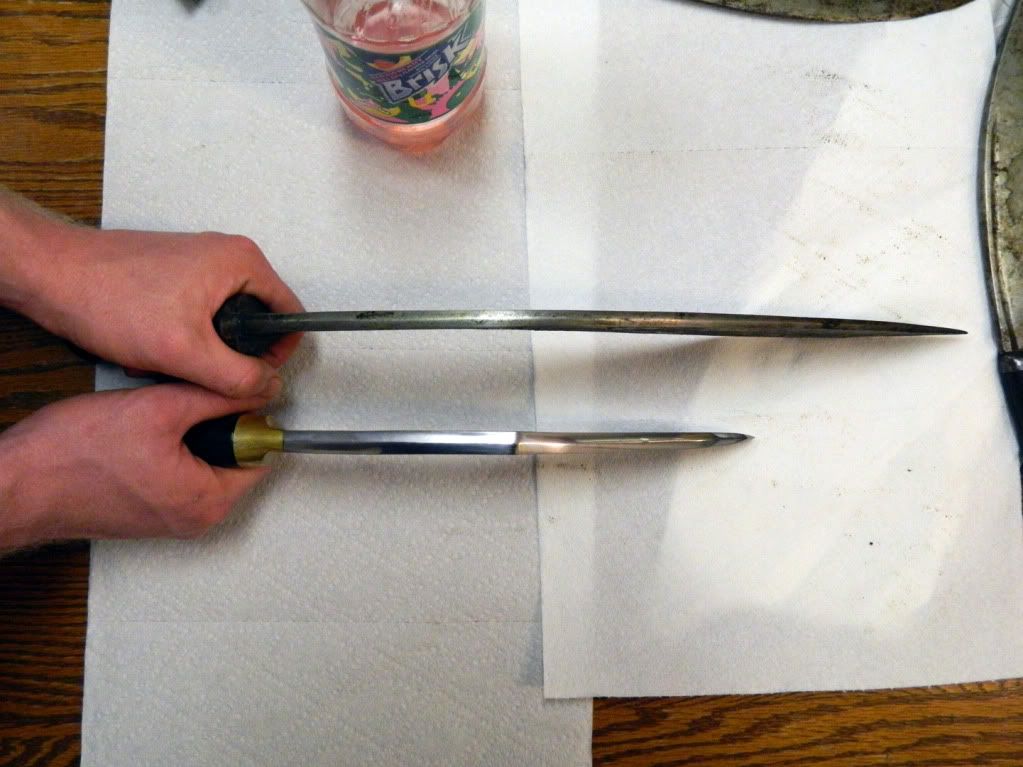 Longleaf 2
Anyone know what this says?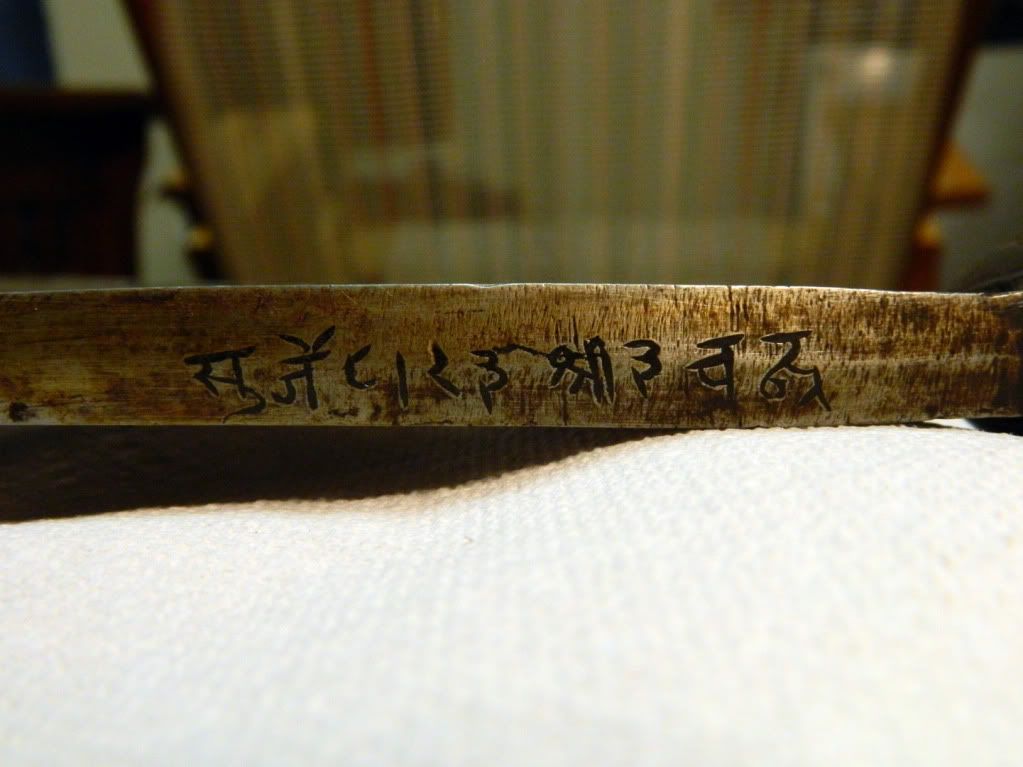 Longleaf 2 and BAS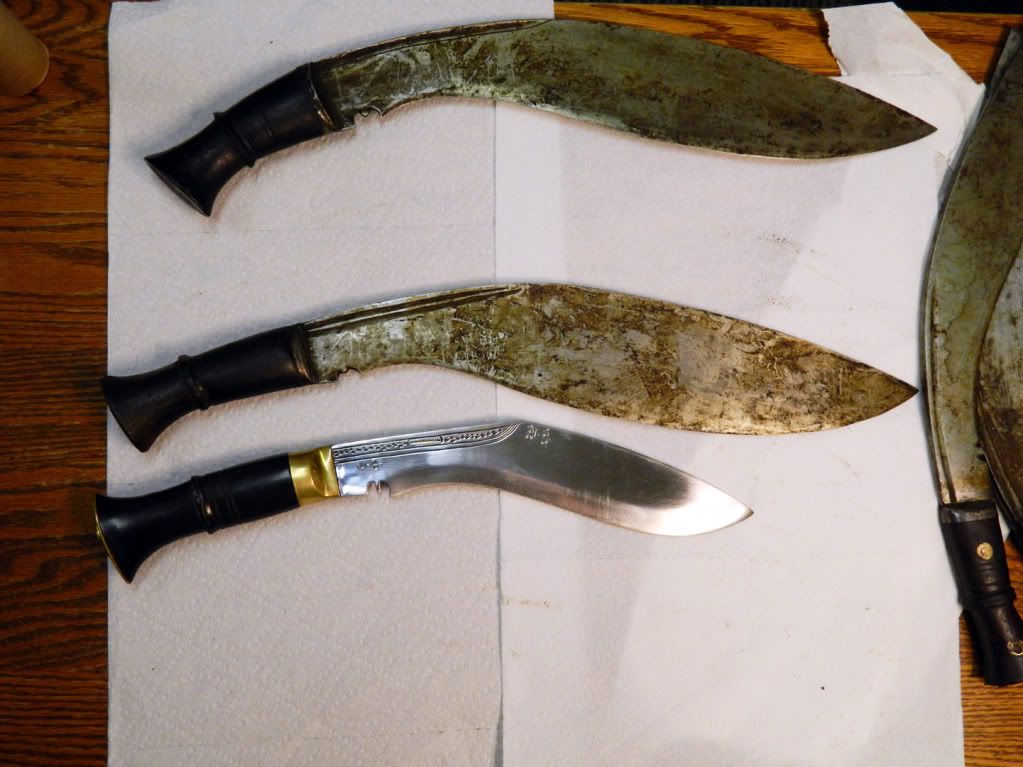 Longleaf 1 and BAS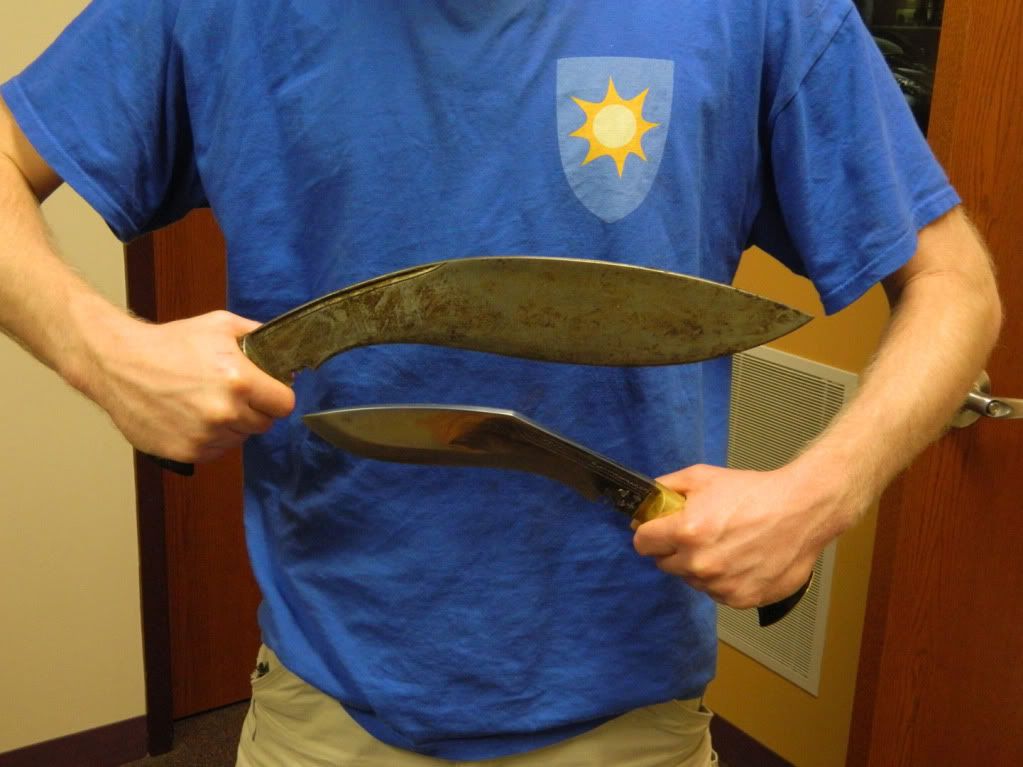 Last edited: