I'm selling my users :*( I'll be a father this May and I want the extra cash cushion this sale will provide.
CF Atom $175 - Blade's finish and clip has scratches that I did my best to capture, it was my daily driver. When I received the knife from TRM it was off center and it drove me nuts. I adjusted pivots and blue loctited them to perfectly center with no blade play. Fast forward a few months when I went camping for a few days on a beach and the action got gritty. Disassembled, cleaned, and lubed with KPL, but I could never get it to center again
without having slight blade play
. It currently has no blade play, but it
favors the left.
Benchmade $200 - Knife's great. I have the short deep carry clip on it and the finish looks new. centering is perfect with no blade play (when you blue loctite it at its sweet spot, but it is hard to find). I did that over a year ago and it needs it again because it is beginning to develop a slight wiggle now (Benchmade axis lock woes...)
Drunken $275 - Scratches on blade and clip. Lockup, centering, and action on this knife was perfect when I got it new. I used it through two out of state moves before I disassembled, cleaned, and lubed (knife pivot lube) it. Reassembly was better than new in lockup, centering, and action. This was done back in August of last year. Last month I sent it to Spyderco Colorado to have them replace the pivot hardware which was showing signs of wear in the torx patterning, and to polish out some scratches in the blade. It came back well enough, but the factory lube seems dry and scratchy to me, compared to what it feels like on knife pivot lube anyway. If anyone has any questions, please PM me. I'll accept payment through PayPal. The first I'll take it will get it. Please include your address through PM and I'll get the knife shipped same day.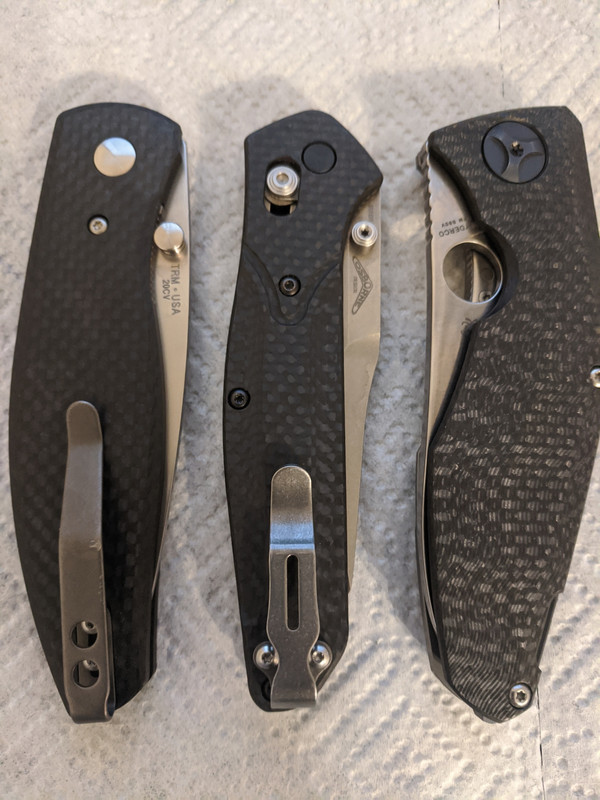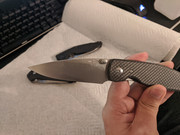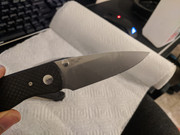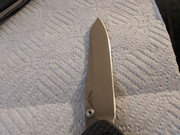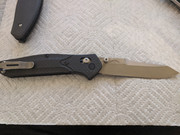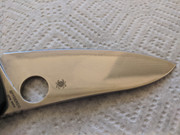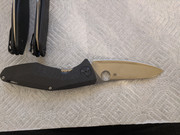 Last edited: