All prices include USPS Priority shipping and Paypal fees. No international sales and no trades. I will only ship to the US address you have on file with Paypal. Thank you.
Benchmade AFCK 800BK-1001 (Customized) -
$230
Originally had contoured black g-10 scales, blue anodized accents, and a black blade. Now it has carbon fiber handle scales, black coating removed from the blade, and blue anodizing removed from the titanium liners. There are still traces of the coating visible in the jimping, as well as some traces of the blue anodizing in the cutout for the liner lock (internal). The blade is M390 with a crowned spine and has been sharpened. Comes with the original box, but it got crushed (while it was empty) and has some tears.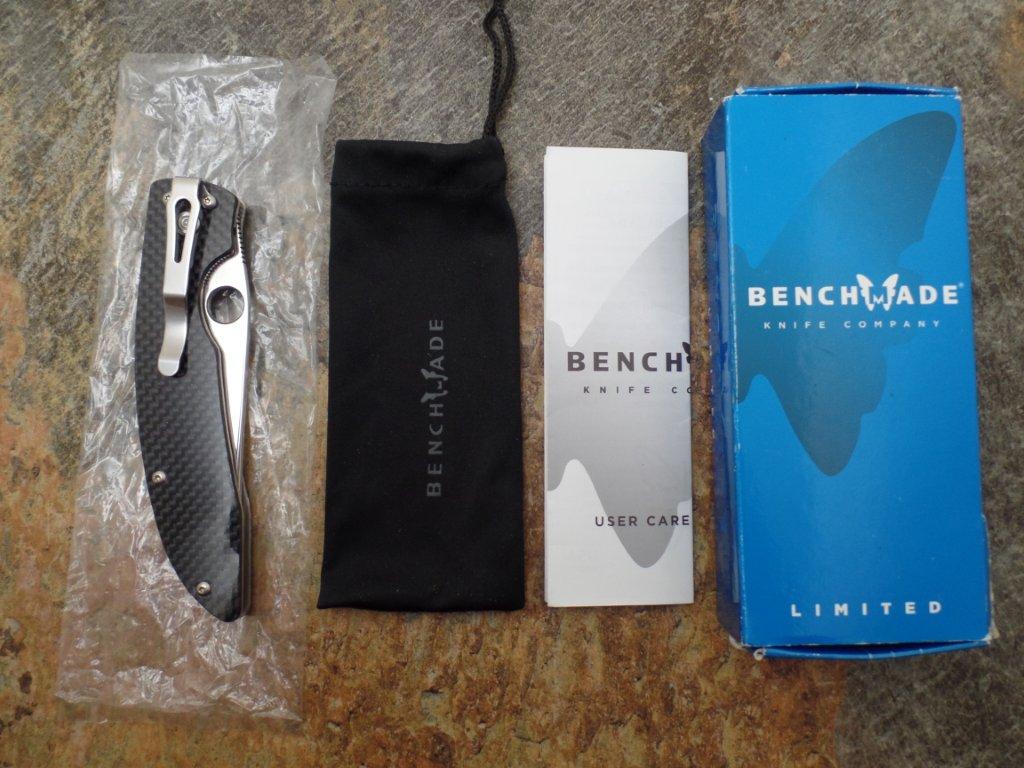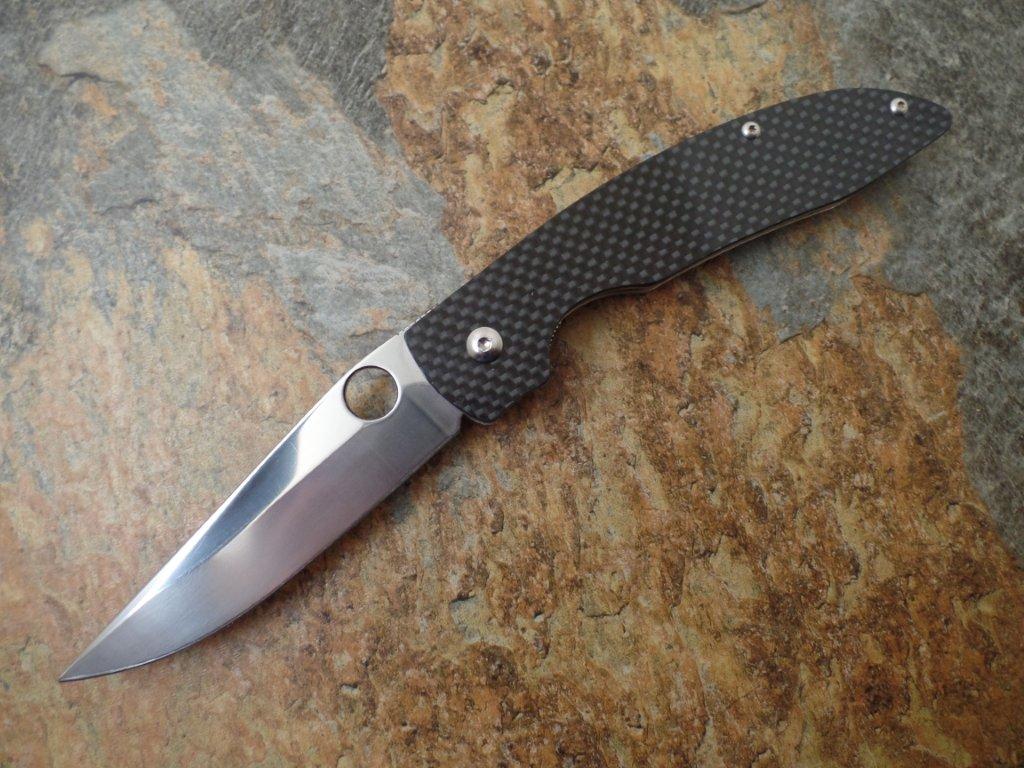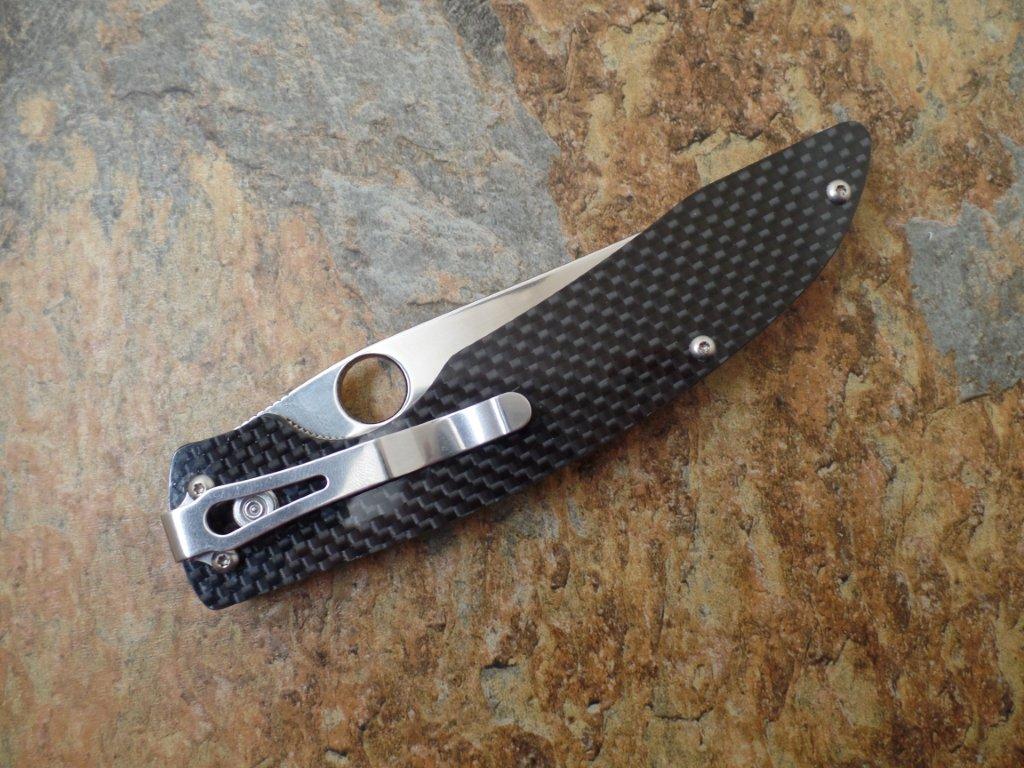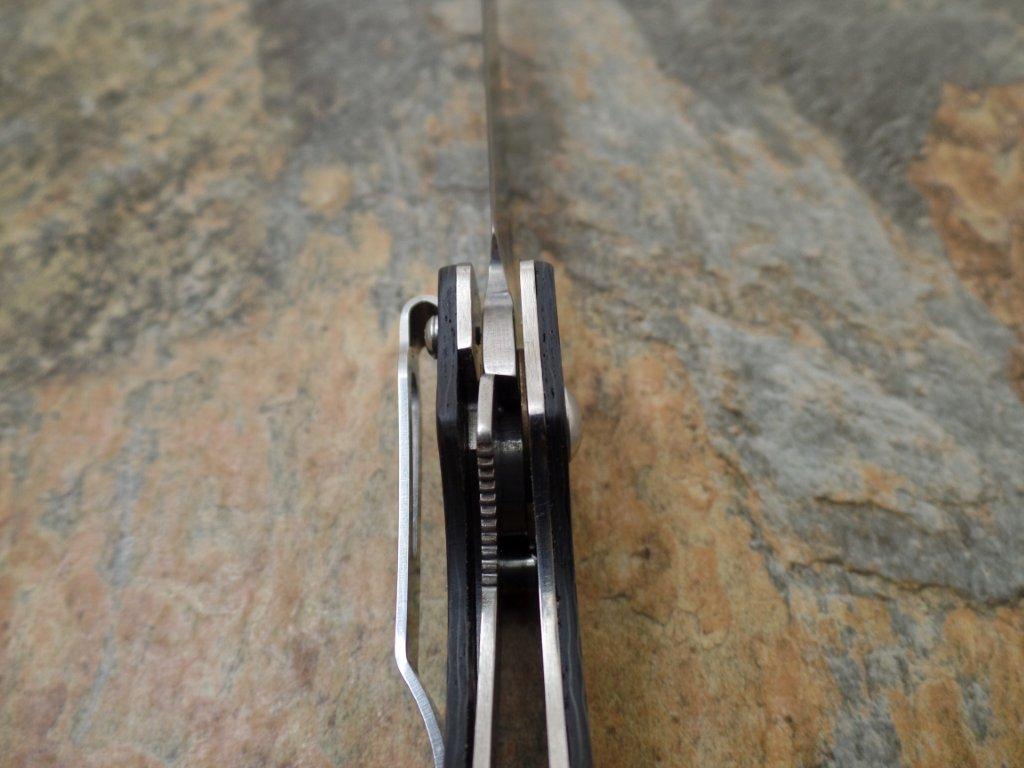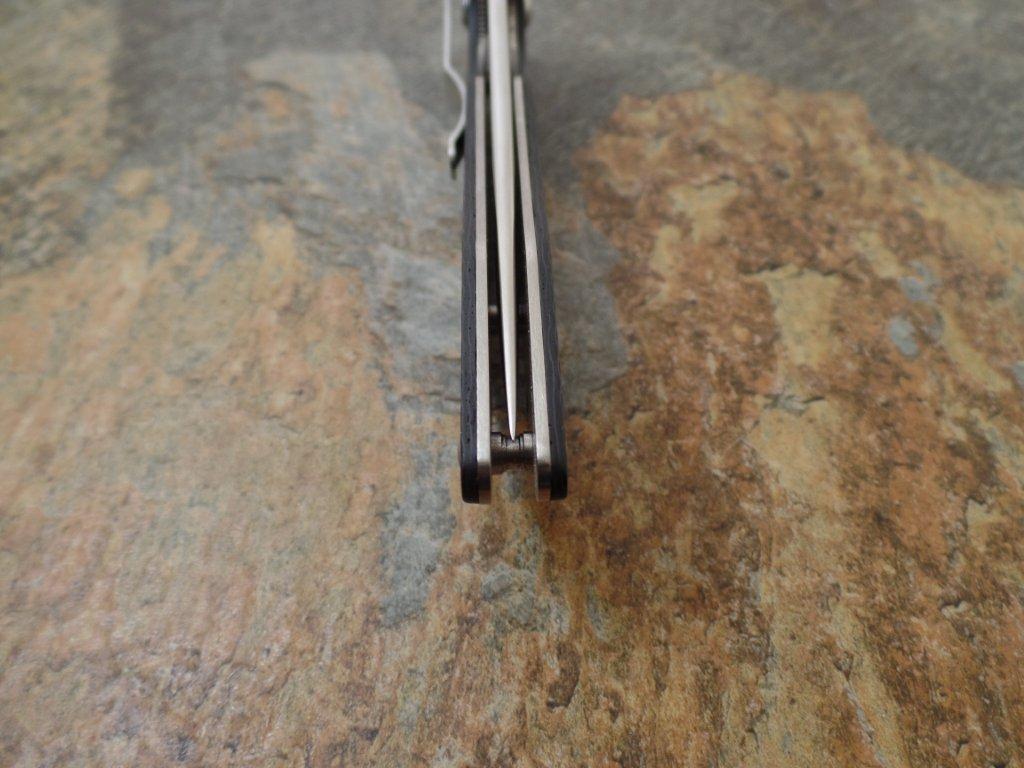 Click here for more pics of the 800BK-1001
Benchmade 943BK - $130

SOLD
Black anodized aluminum handle scales, blue anodized titanium backspacer, S30V blade. Lightly carried/used, has a spec of paint chipped off one of the screws and a couple faint scratches on the blade, but I couldn't pick them up with my camera. The edges of the box are scuffed up as well.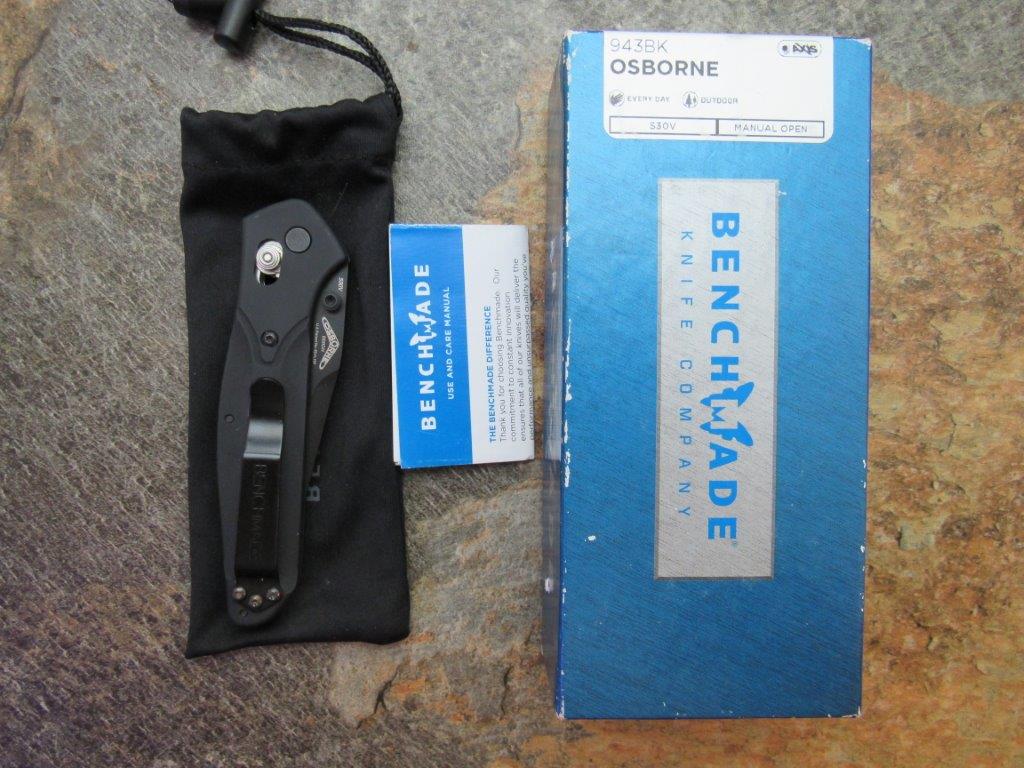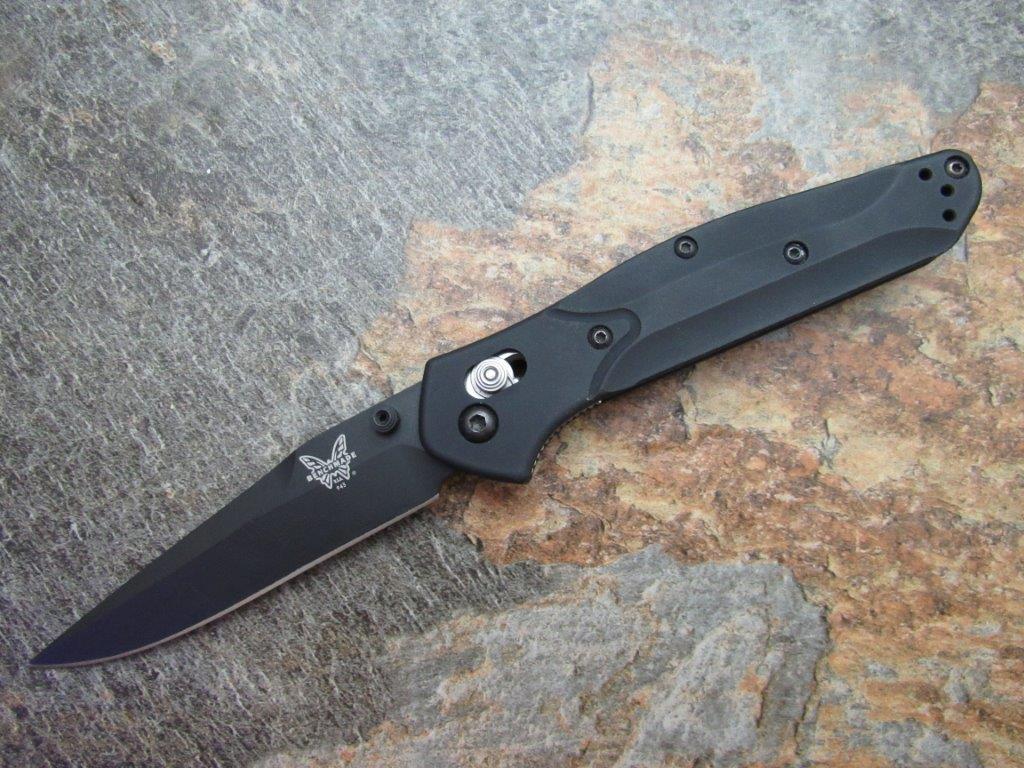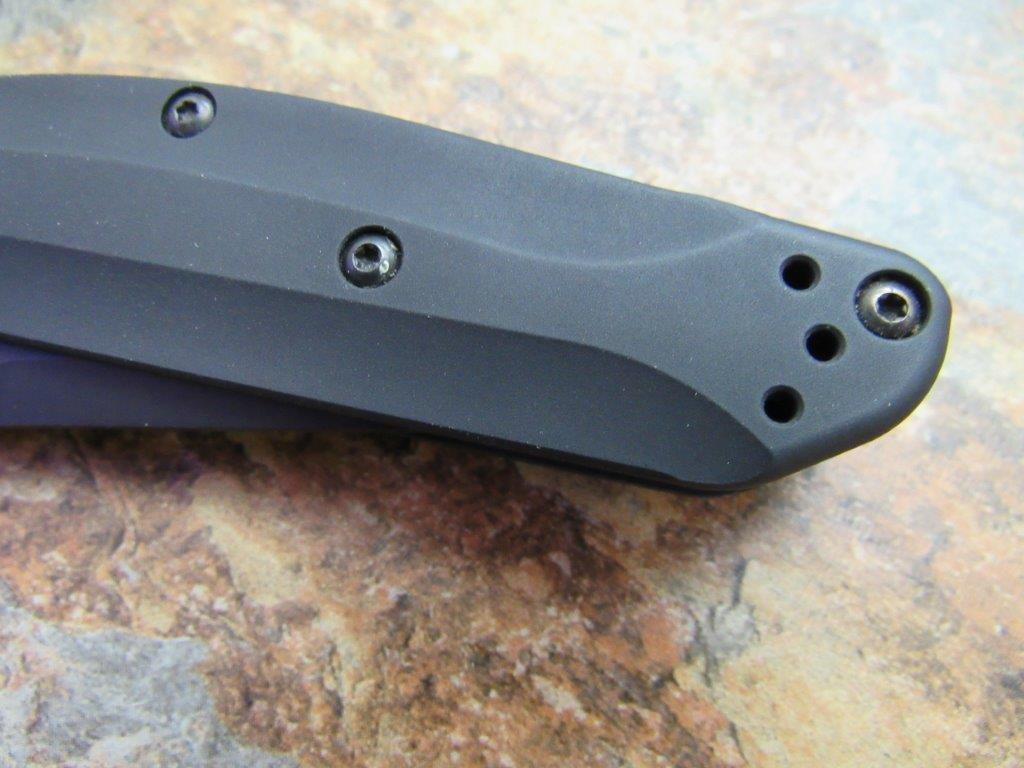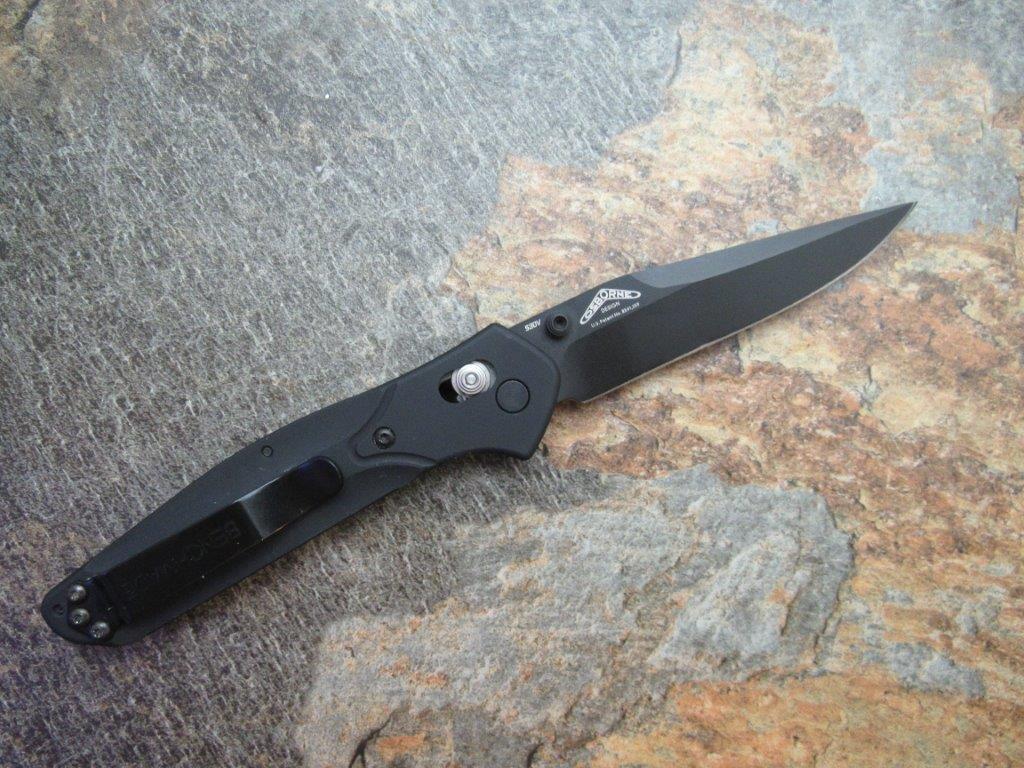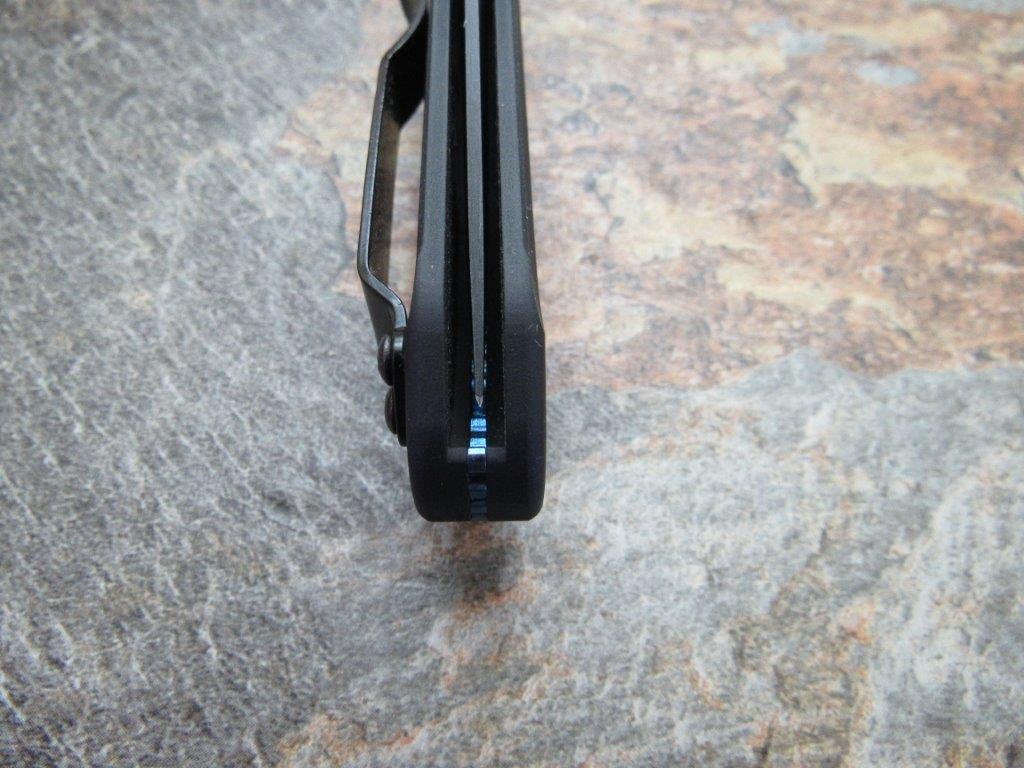 Click here for more pics of the 943BK
Last edited: