Joined

Apr 5, 2005
Messages

8,135
10 inch 6 ounce Kumar Karda by Keshar Lal. Red wood satisal wood handle. Great work by Bura's best friend at $55.
18.5 inch 27 ounce villager fit and finish Siruapti by Tirtha. All fittings are white metal. Satisal wood handle with lanyard ferrule. Field sharp blade.
$139.
*SOLD*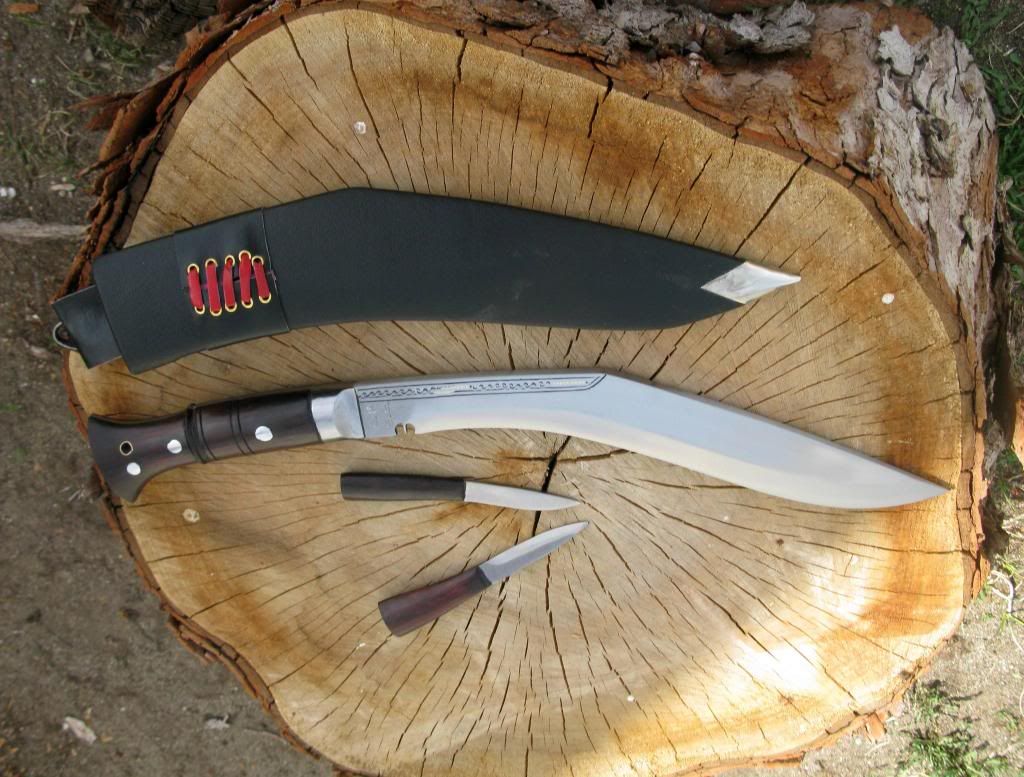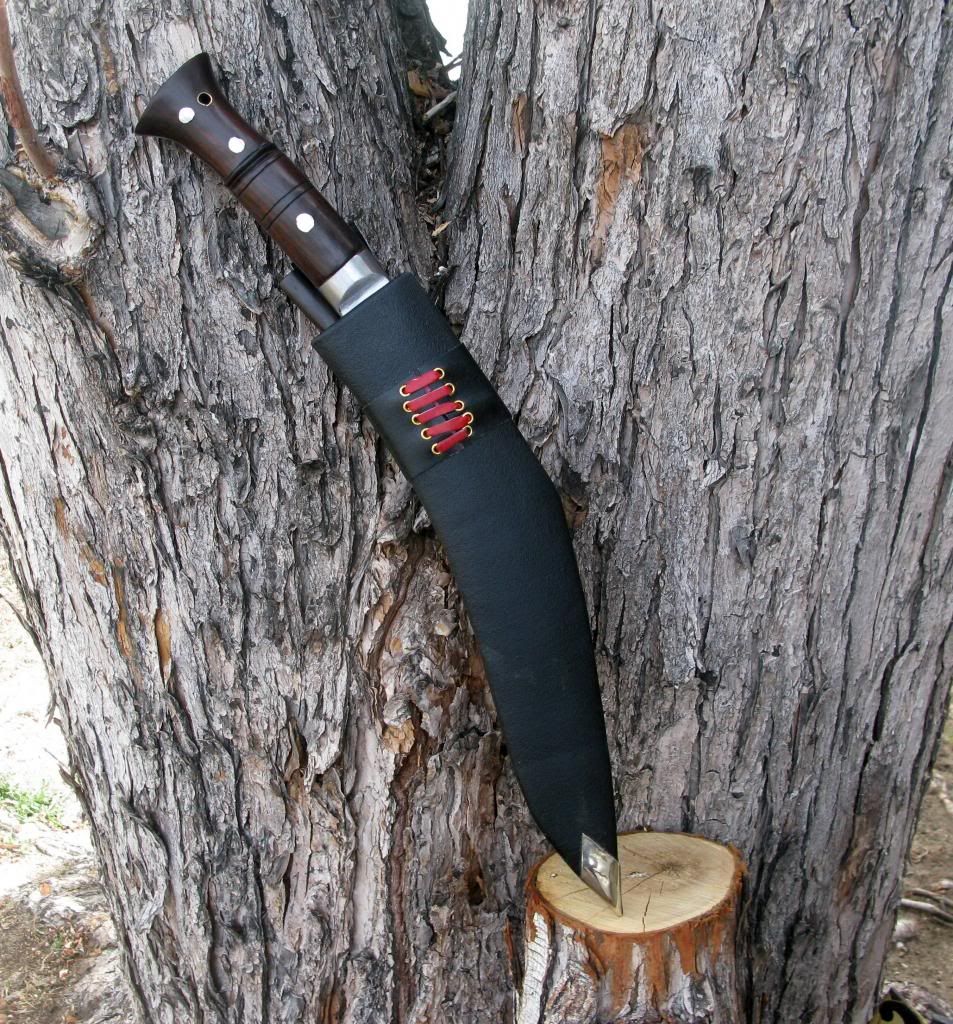 HI WAJASKI SWORD BY RAJKUMAR
Overall length --27''
Weight --27 oz
Spine thickness --1/4''
Brass guard, bolster, buttcap and tip
Horn and bone handle.
Natural leather scabbard with nice decoration by Pralad Sarki
My father just discovered a technique the people of Nepal used to
protect their knives hundreds of years ago. They used a natural
leather hide to make their scabbards that lasted much longer than
any other hide they used. This hide came from natural buffalo hide
and was not processed with dye or any other chemical.
Rajkumar and Pralad add few decoation on sheath
Add to your collection at $199.00
Email to
[email protected]
to get any or all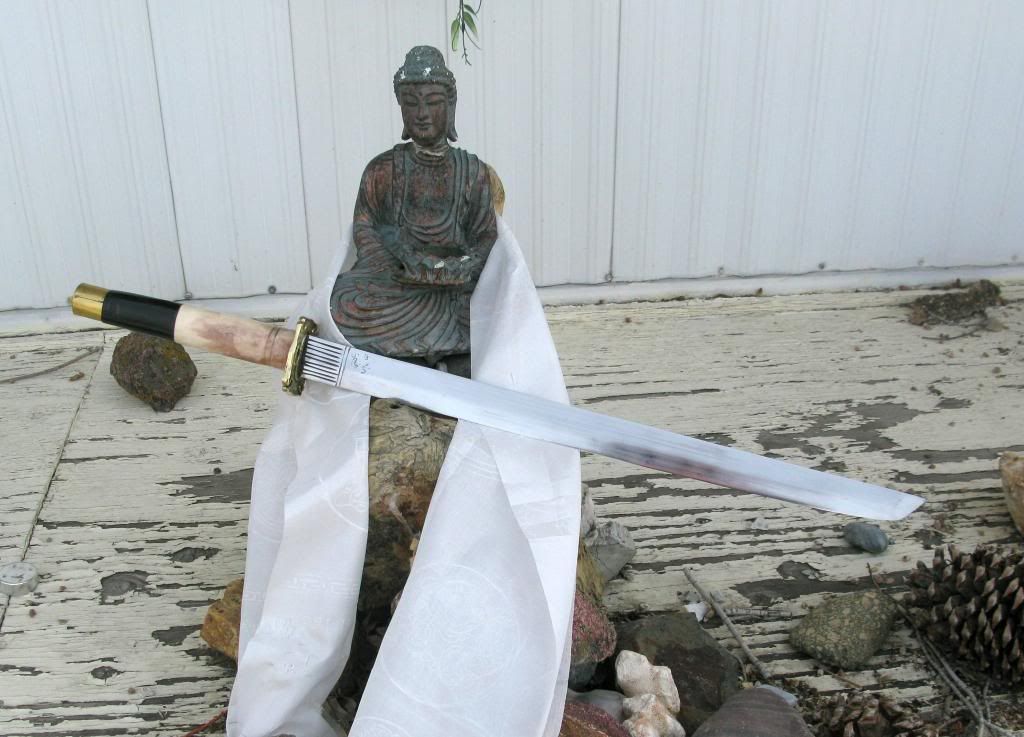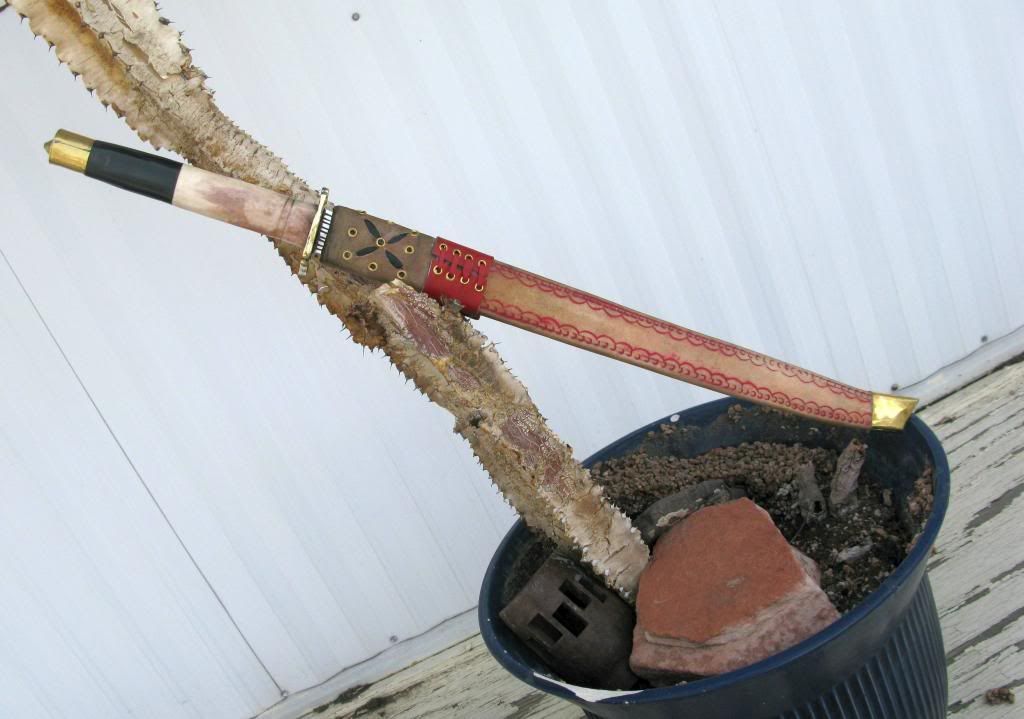 Last edited: