I have a modest collection of khukuris and will, of course, continue to add to the group. These are wonderful, sturdy blades, and while I am a utilitarian and believe that form follows function, I can't help but admire the aesthetics of these blades. That said, I did not buy these because I think they are pretty. I bought them because they appear useful.
15 inch 25 ounce M-43 by Rajkumar. Chiruwa style horn handle. All fittings are white metal.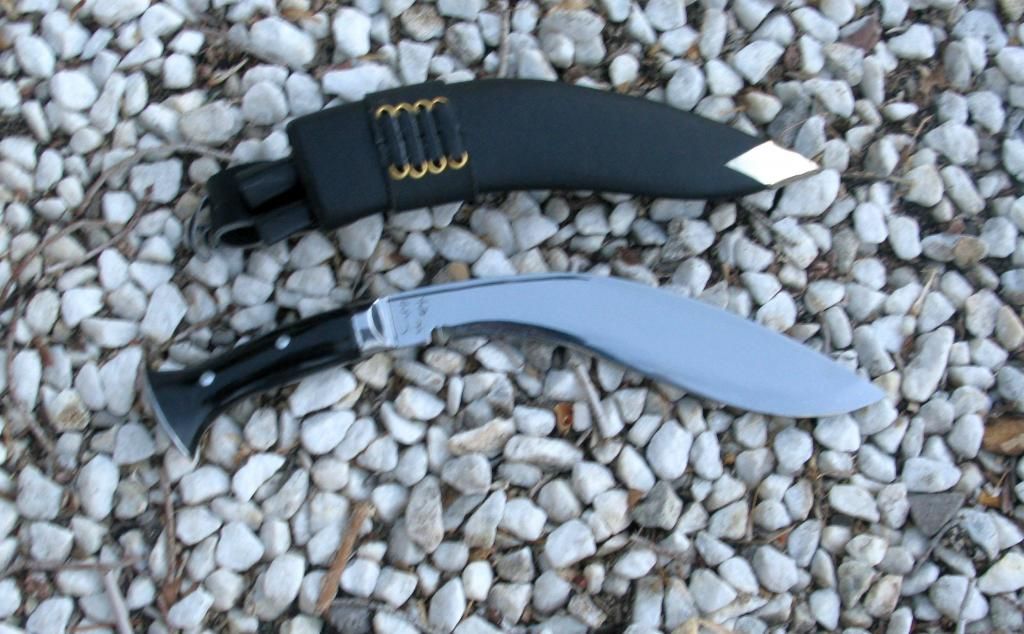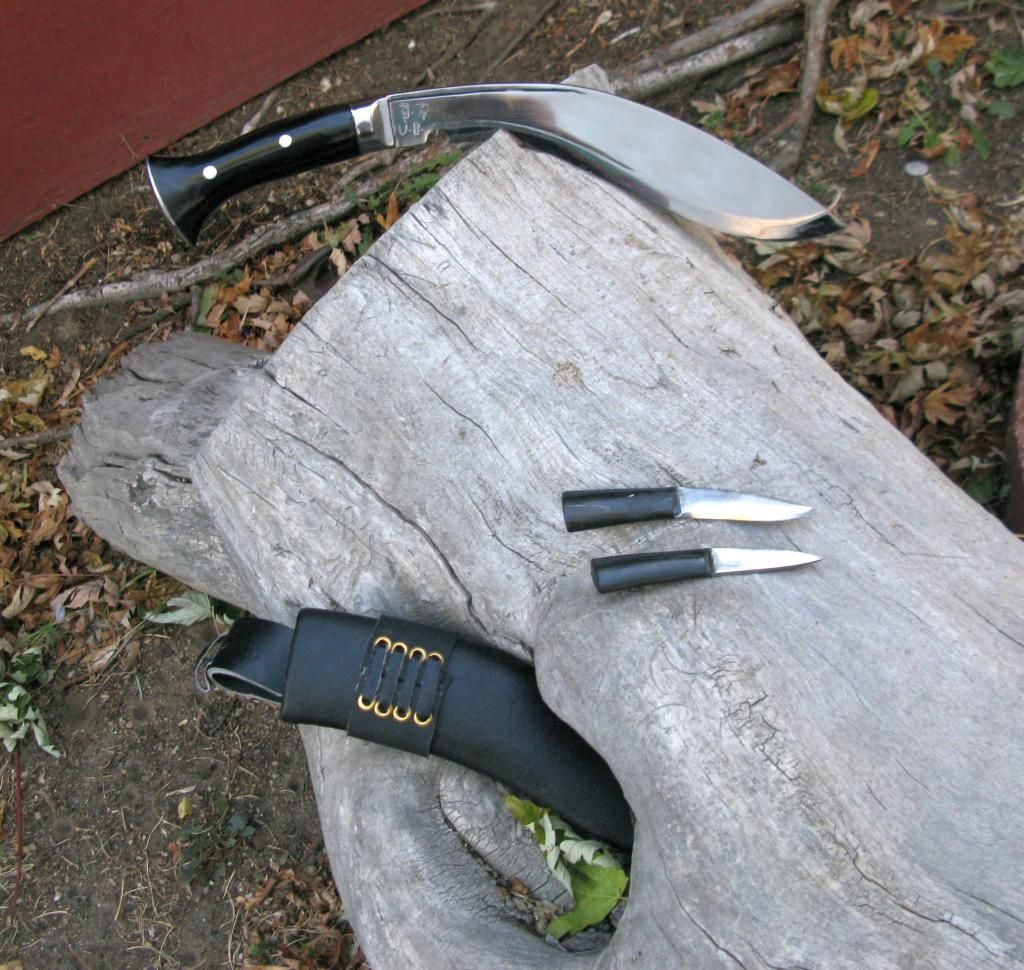 15 inch 18 ounce Ang Khola by Bhakta. satisal wood handle, brass buttcap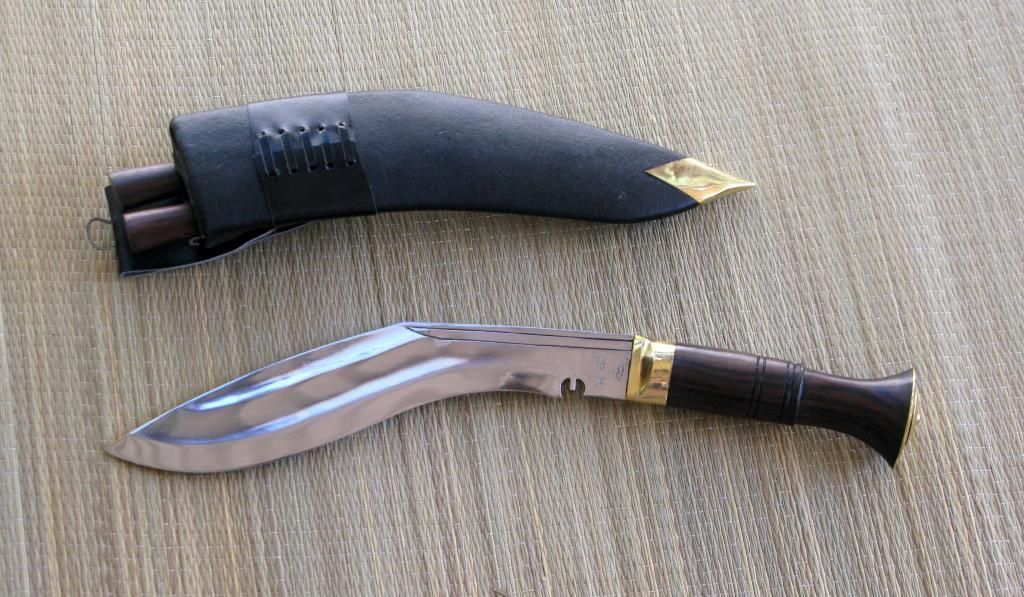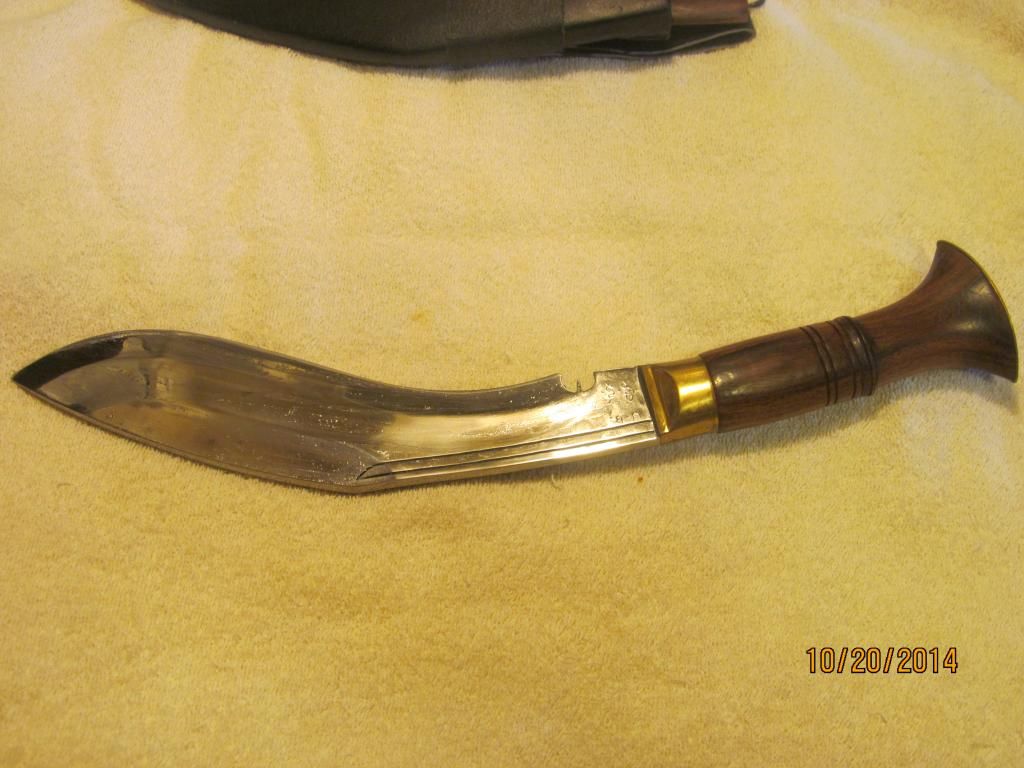 15 inch 25 ounce WWII by Thamar kami. satisal wood handle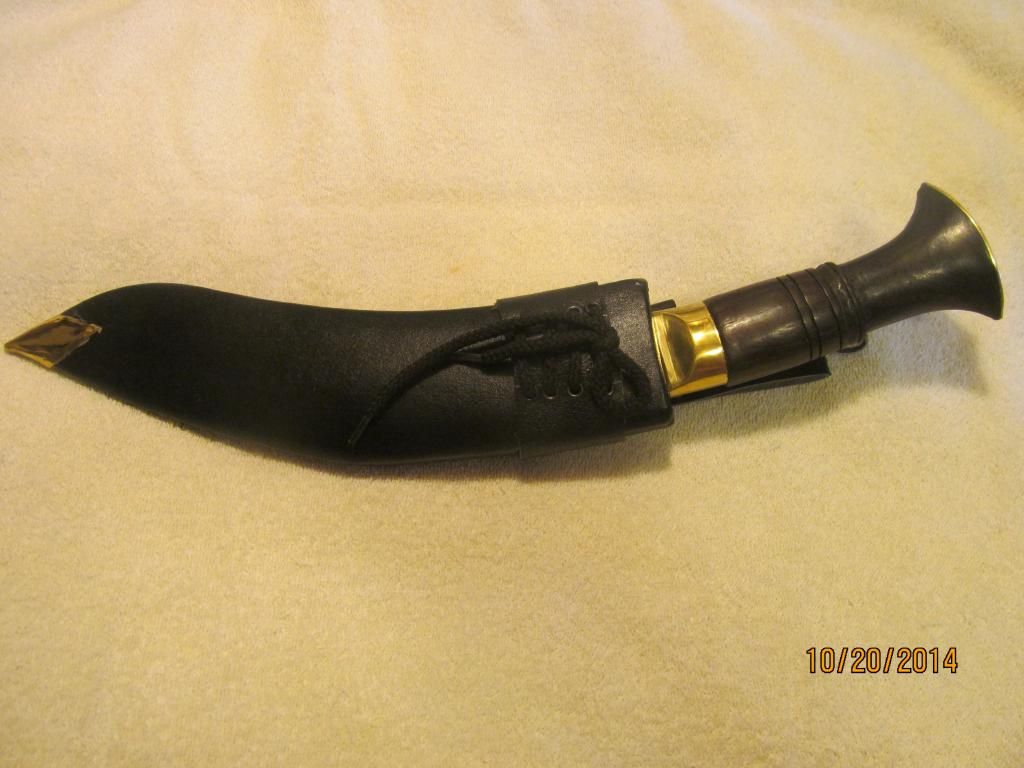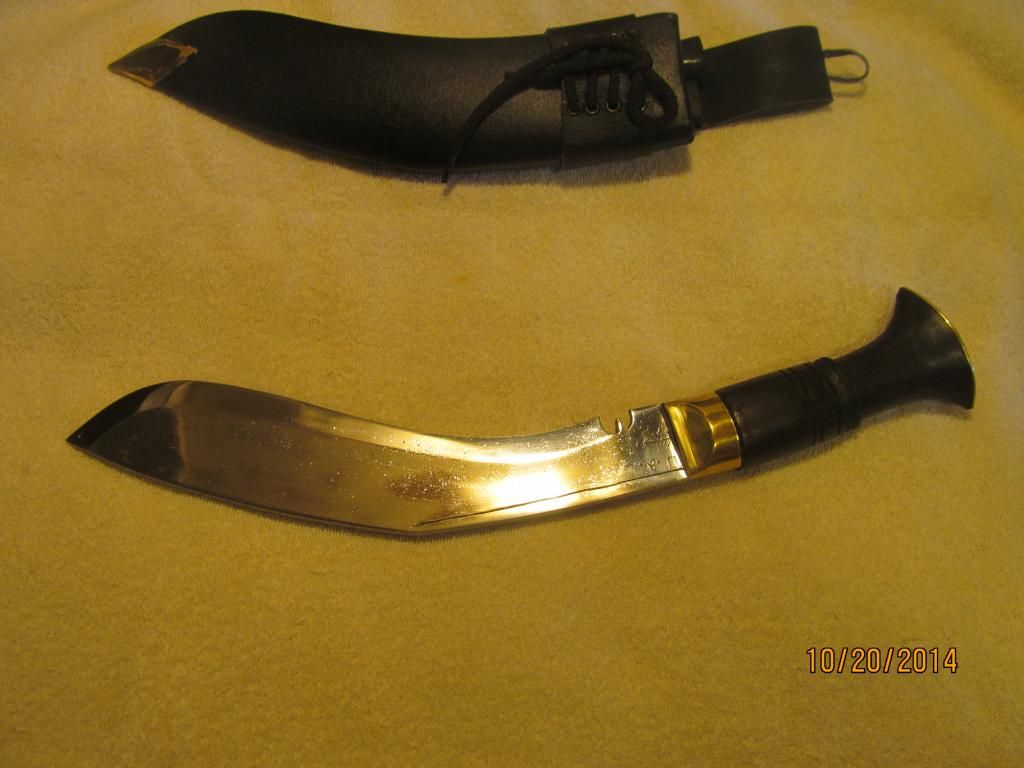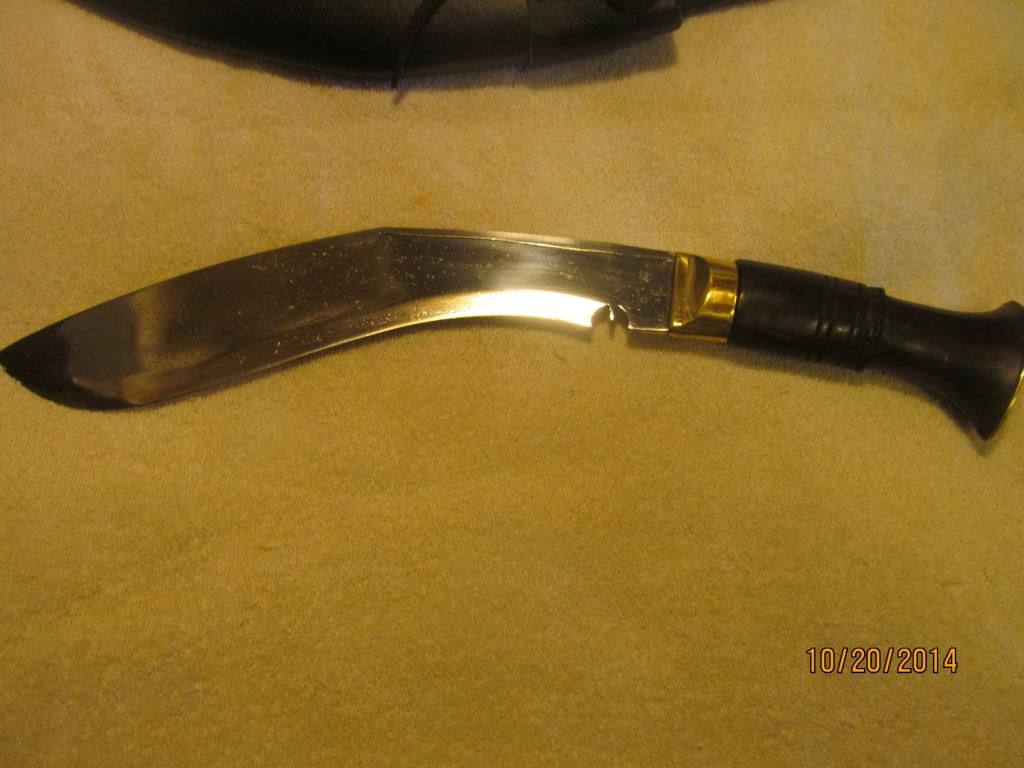 Group photo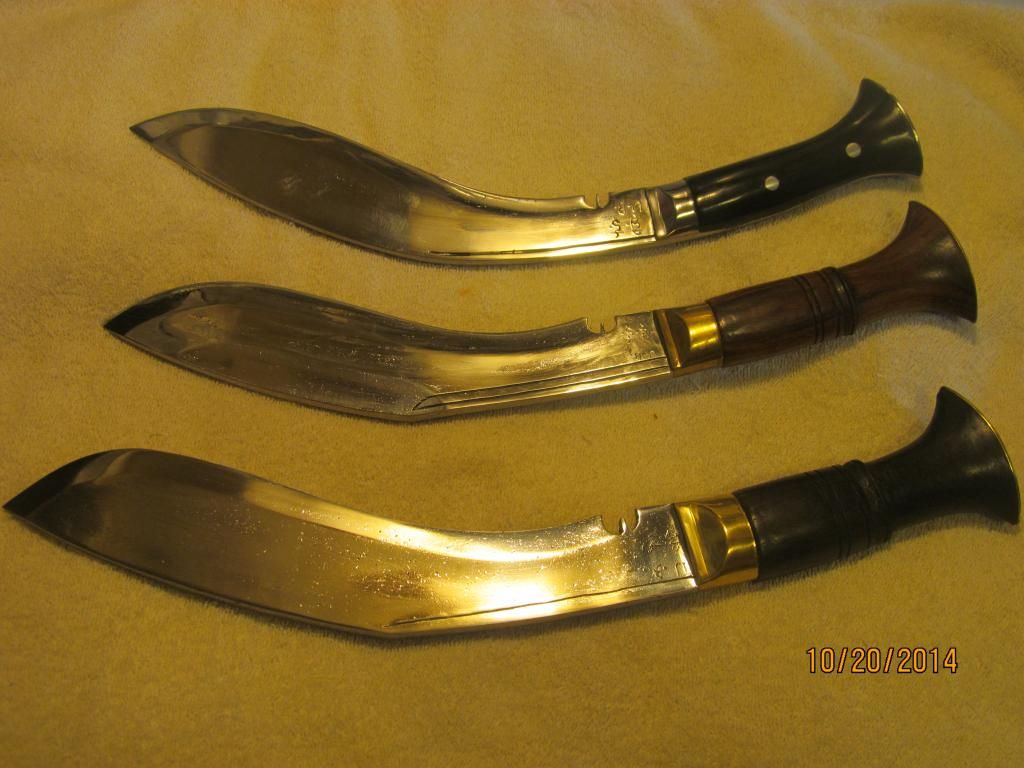 Something that made me chuckle was the presence of a swastika on the WWII model. I understand that the swastika predates Nazis by a couple thousand years and it has cultural and religious meaning to various groups of people. But it struck me as amusing that on a knife called "WWII" there is a symbol that was prominent during WWII.