Paypal plus fees (paypal fee calculator works great)
Please no trades at this time
TOPS SXB Rehandle project. comes with amazing leather sheath setup(by BIGGORILLAINK) for dangler, only needs the dangler. this was a fun project, but is not my best work and the price reflects it. the new handle is waaaaay better than factory. I have to say the blade on this is the best factory produced WSK I've tried. it needs no regrinding.
$175 shipped.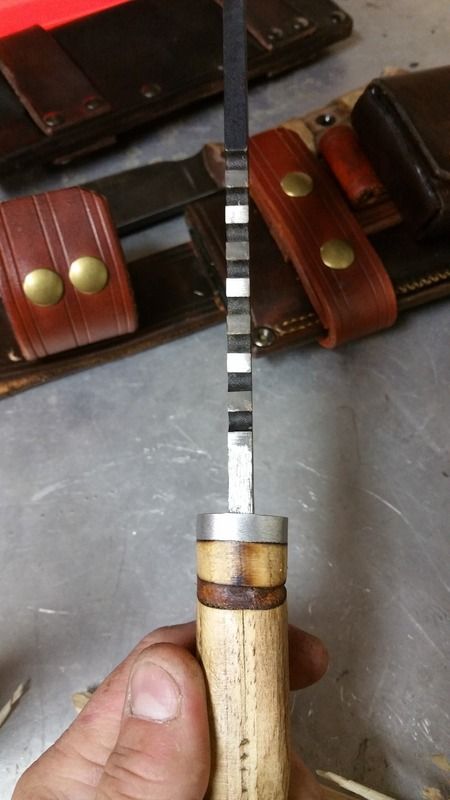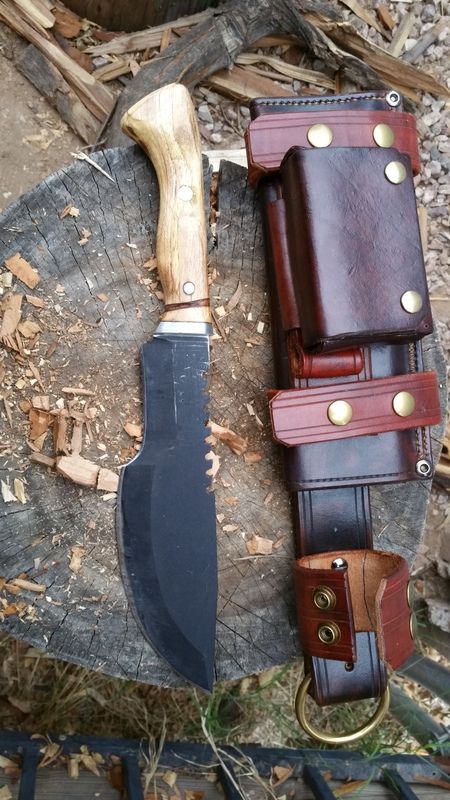 Next up is two rare blades.
Camillus non-swedge spear point BK9 with convex edge and micarta
$165 shipped
Wilkinson Sword Type D RAF knife.
This knife had been modified a bit. the convex edge on it is such a great cutter.
$115 shipped SOLD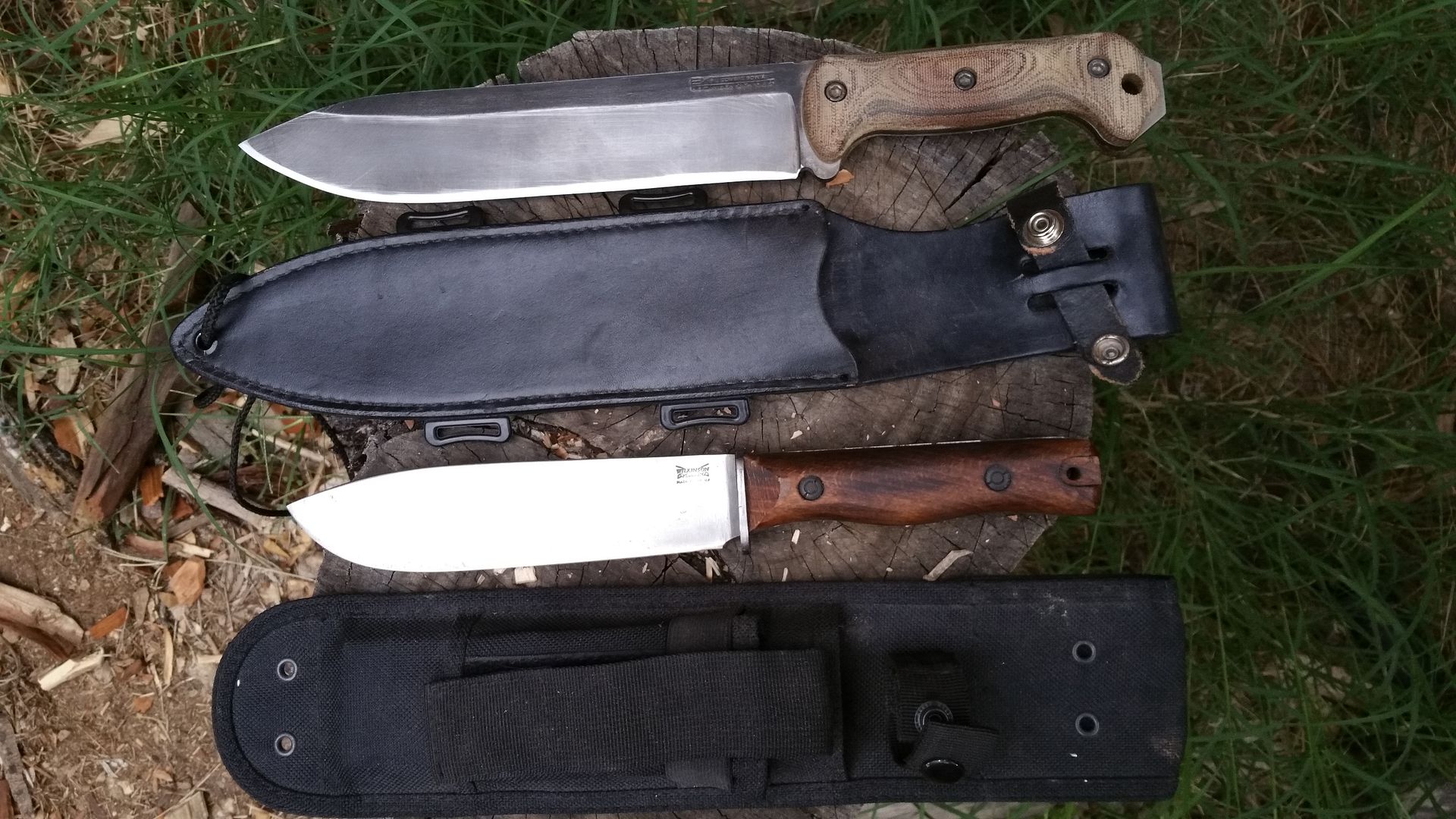 Norlund hatchet $80 shipped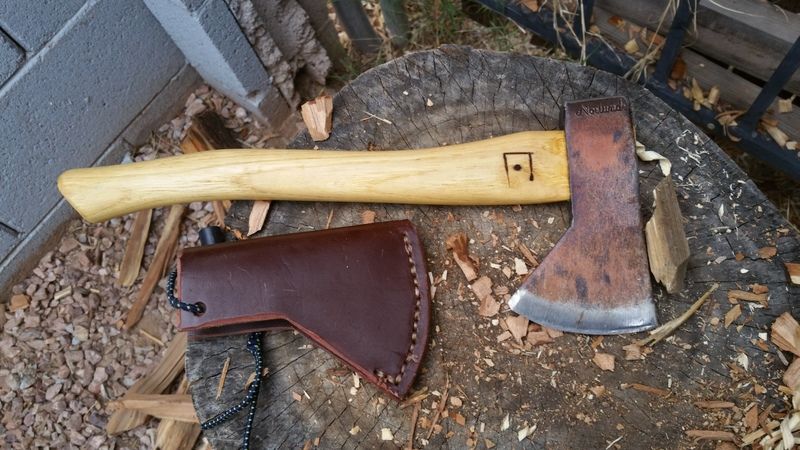 Wolf Creek forge hatchet/bag axe head
Needs a rectangular haft socket. never used
$70 shipped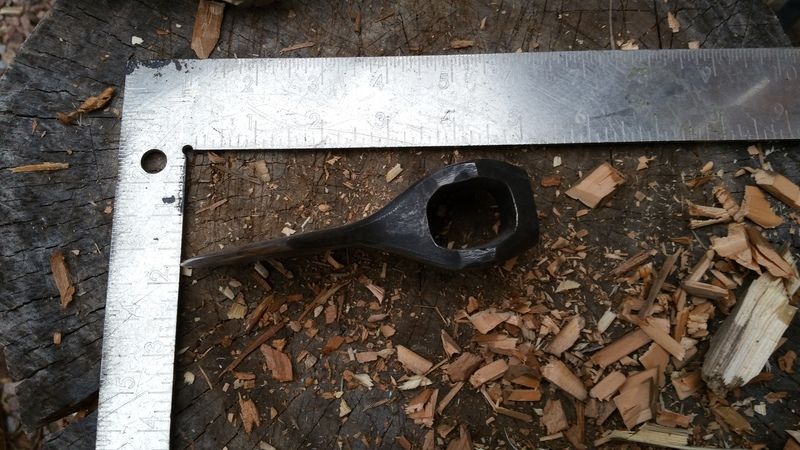 Last edited: