Hi,
Here is a 210 mm Gyuto style I just finished over the weekend. The blade was sitting around for a while now, so I thought I would finish the handle and see how it looks.
I tried a different handle profile, than the authentic Wa style, just for fun. Thickest part of the spine is at 0.08".
What do you think?
All comments are welcomed!
There is some dust right on the edge, but you get the idea of the grind.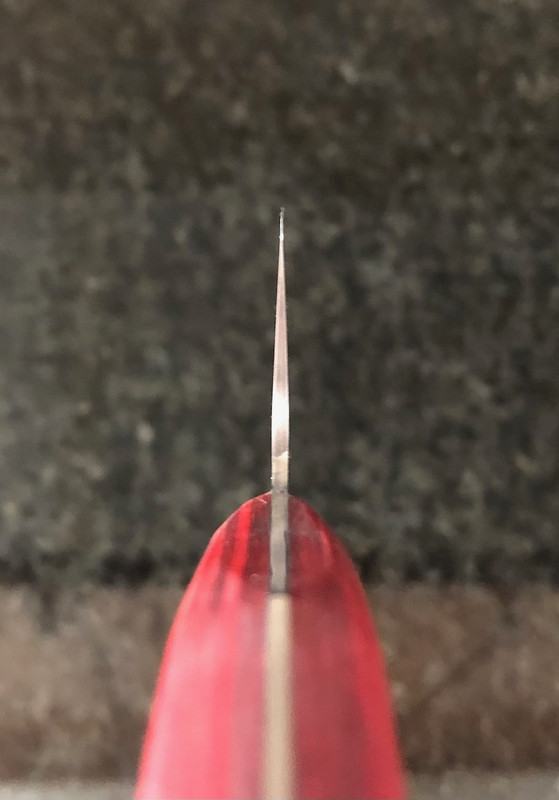 Thanks,
Constantin