Joined

Apr 5, 2005
Messages

8,154
I have a very special knife I am going to offer for sale soon,
so I thought I would give you all a "Heads Up" and tell you
the story behind this knife.
Uncle Bill and I got this knife 16 years ago as a gift from
HI customer and good friend.
When my father first visited the United States, he saw my knife
and immediately liked it. He and I used it for chopping meat and
plants in the garden just about every day. I still use this Khukuri
knife just about every day around my garden and kitchen.
I really enjoyed watching my father using this knife. He seemed to
find a reason to use it every day. He used it to make new wooden
handles for our HI Khurkuris.
This Khurkuri looks like a military issue version and that was what
attracted him to my old knife. My father was a rifleman in the Indian
Army when he was a young man and my knife reminded him of his
days of military service. He had to leave his army service early to
come home from India to help his parents. He liked military service
and was on track to reach a higher position, perhaps a commander.
As much as both of us have used this knife over 16 years, it has no
damage on the handle or the edge. It is strong, perfectly balanced
and definitely functional.
Now that my Dad is getting older and I don't know how many years he
has left, I have decided to make a replica of our favorite knife at our
shop and and call it "Ajambari Khurkuri." That name means "Forever
Never Dies" and is suitable for the new knife I am asking my Kamis to
make.
Once the replica is made, I will have a raffle on the blade forum for that
first Khurkuri knife. When the Kamis make the knives, I will offer them for
sale on the forum. I won't take orders until I have the shipment in my hands.
Stay tuned!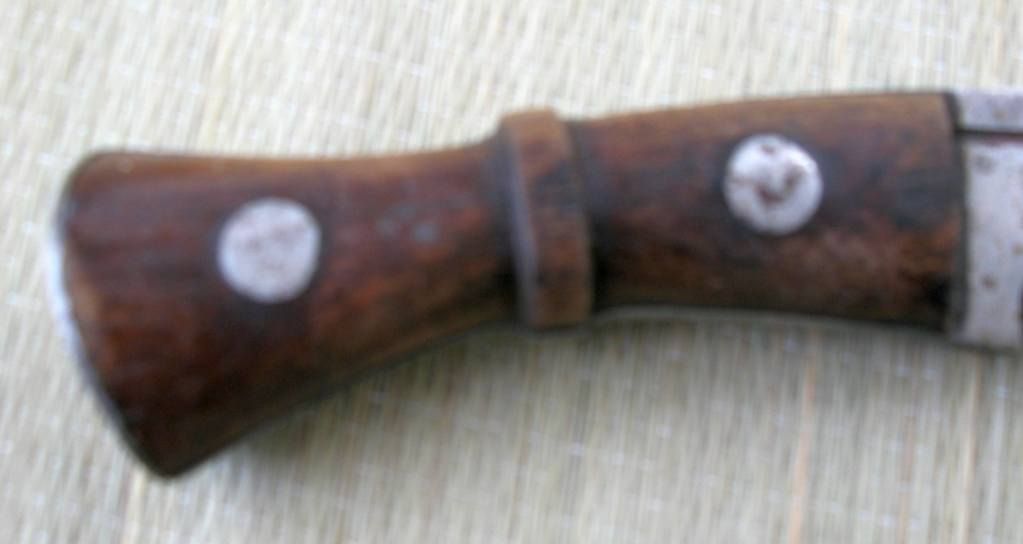 Last edited: