First up for sale, I have a pair of beautiful Joseph Bowen fixed blades. Both are brand new, razor sharp, and never used or carried.
Both blades are spec'd as:
-CTS-XHP steel (@62RC)
-Overall Length: 7-5/8"
-Blade Length: 3.5"
-5' Mil-spec paracord wrap
-Tek-Lock compatible Kydex sheath
The "regular" prepper is double hollow ground, and the Double Compound ground version is....well, just that. The Prepper was a limited design, though I don't know how many Joseph finished. The compound ground version is one of only nine that were made.
Both blades are beautiful, and have a 220grit satin finish.
I paid $285 usd each for these blades. Selling for $250 usd each shipped in USA/Canada. If you want both, I'll do $475 usd. *SOLD*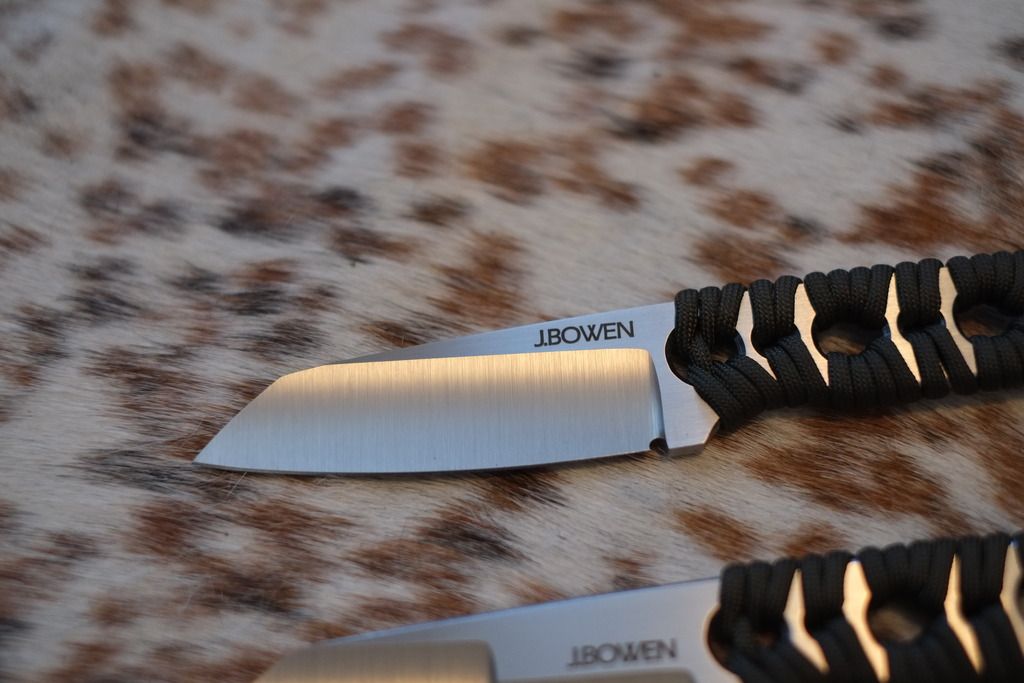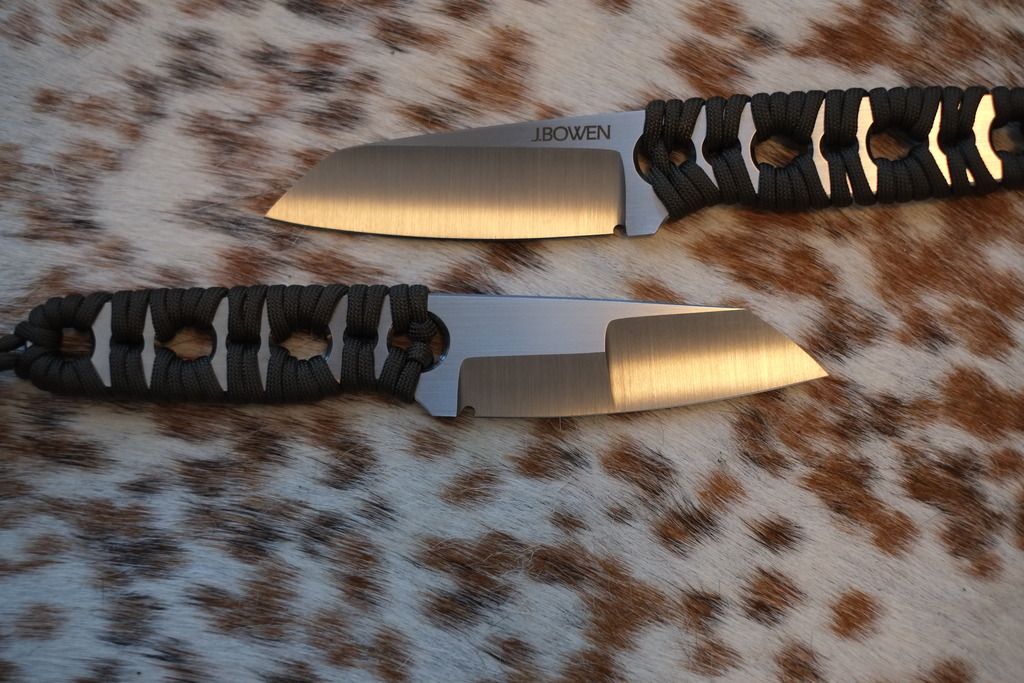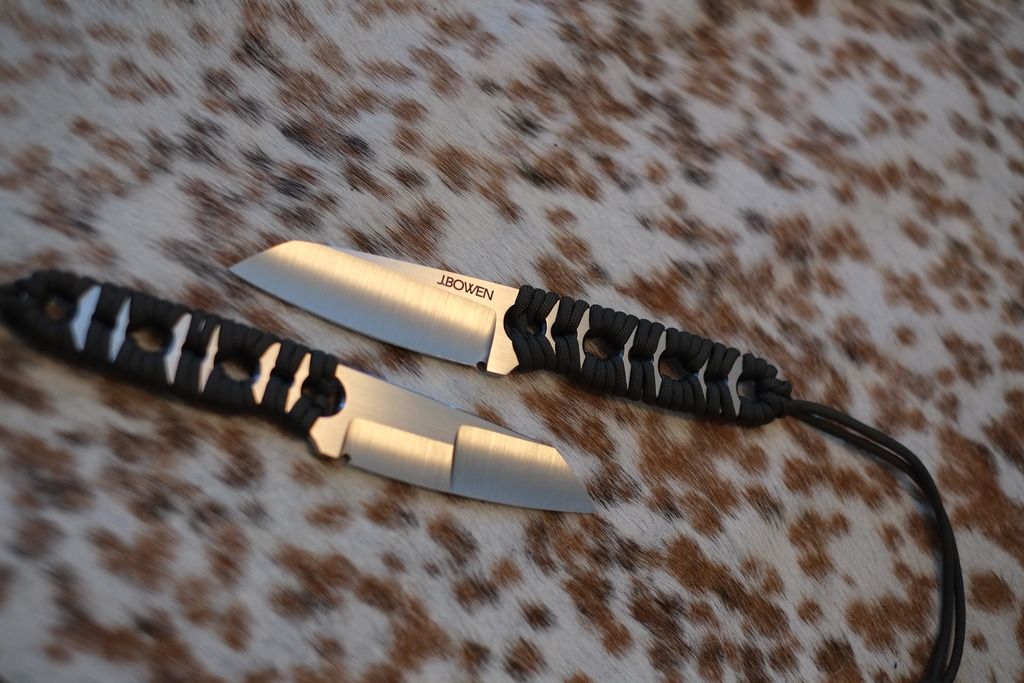 Next up for sale is a beautiful Filip DeCoene Hybrid 55 friction folder.
This is one of the nicest little knives I've ever handled, and it has a very unique minimalist aesthetic. This was custom done direct from Filip, and took about 5 months to receive. It is brand new, never used or carried, and the blade is dead centered.
Specs:
- ATS34 steel (@58-60)
- 55mm blade length
- 6AL4V Titanium Liners
- Orange G10 scales
I paid $340usd for this, but will sell for $300 usd shipped in the USA/Canada. *SOLD*
Not really looking for trades, but I might consider putting these towards stuff by Direware, Kingdom Armory, or TAD.
I'm open to entertaining offers.....as long as the offers aren't too entertaining.
Last edited: