This piece is forged from 7/32 1095 and is 2 in at the widest. The OAL is 16 3/4 in and the blade is 11 3/4 in. It is just over 1/8 in thick. I am making a leather hanging belt sheath now. This is a chopping monster.
THIS IS SOLD. THANKS
Thanks for looking. David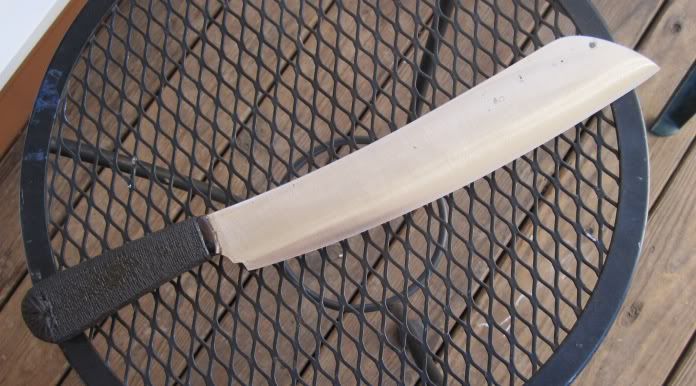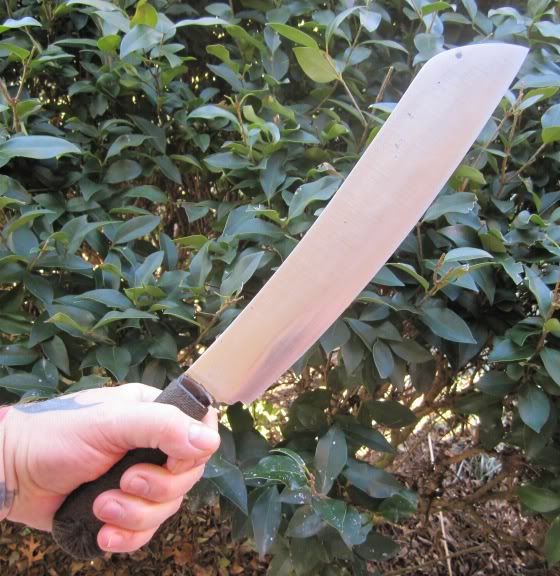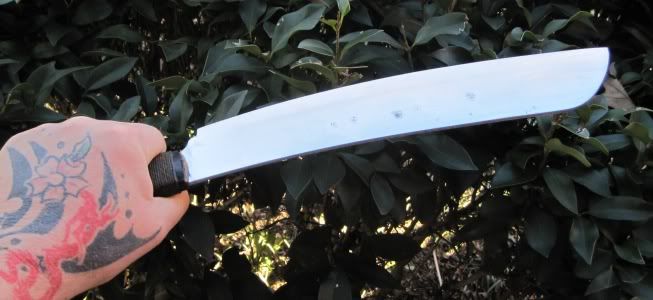 couple of pics of the sheath. A large hanging sheath, a bit rustic with copper rivets.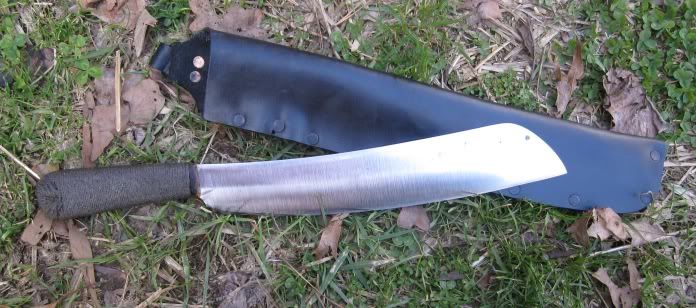 Last edited: