Here's one that came out of the shop today.
Made a little 7 inch Turkish Twist Fighter, with Rust-Browned Damascus fittings and file-worked stainless accent spacers.
The handle has a three-piece file-worked stainless frame and domed faceted stainless pins.
After sculpting the African Blackwood handle scales, I thought I'd try my hand at checkering.
Now to send this one to Paul for a dress suit.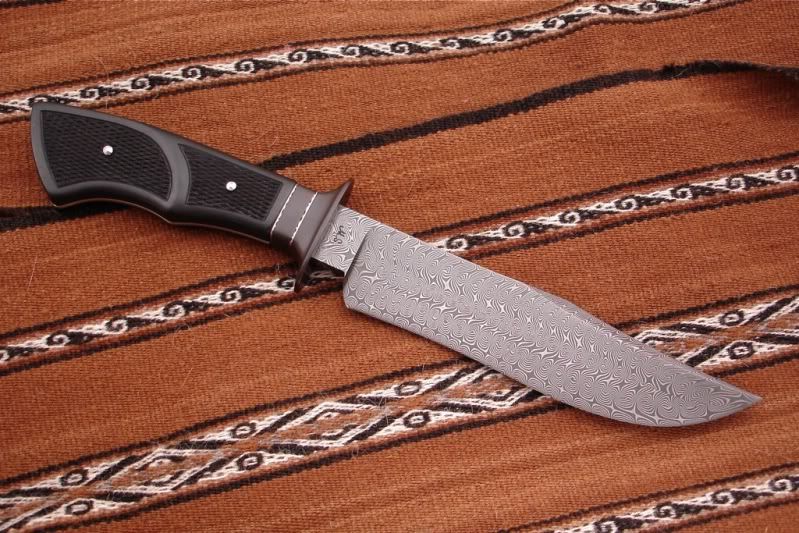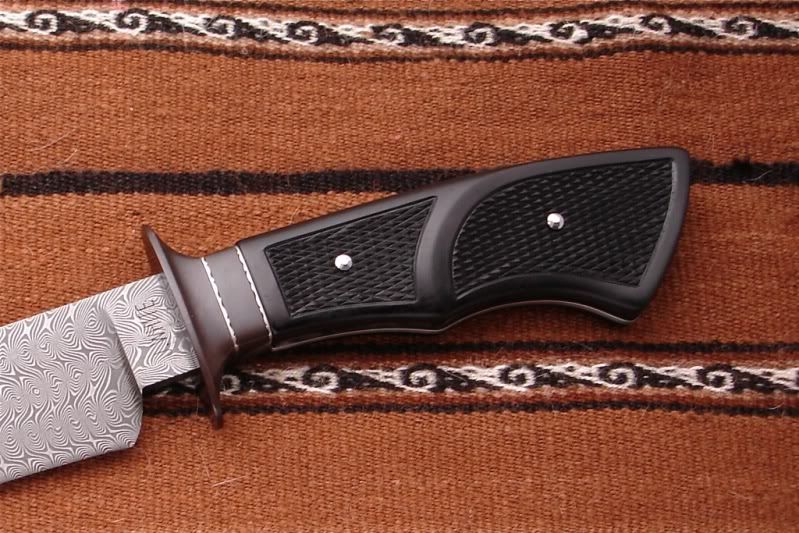 John
Last edited: