I was very surprised when my BK-9 failed me on a bushcraft expedition. I went on a two night winter camp with my friend and worked on building a survival shelter.
While I was chopping branches of a pine tree (dead white pine) the blade chipped drastically. I never had a blade chip so badly in my life.
It wasn't even that cold (zero degrees celcius) and I have done more intense work in colder temperatures many times with other knives.
Could it be a defective heat treat ? Will Kabar replace it ?
Here are the pics of the knife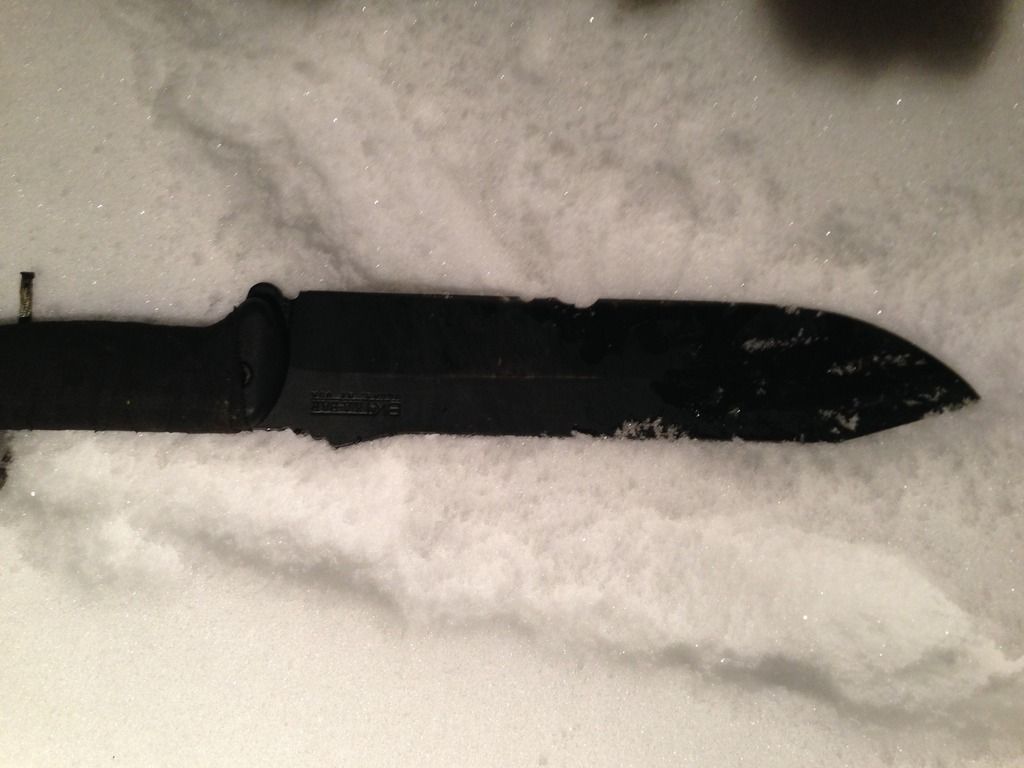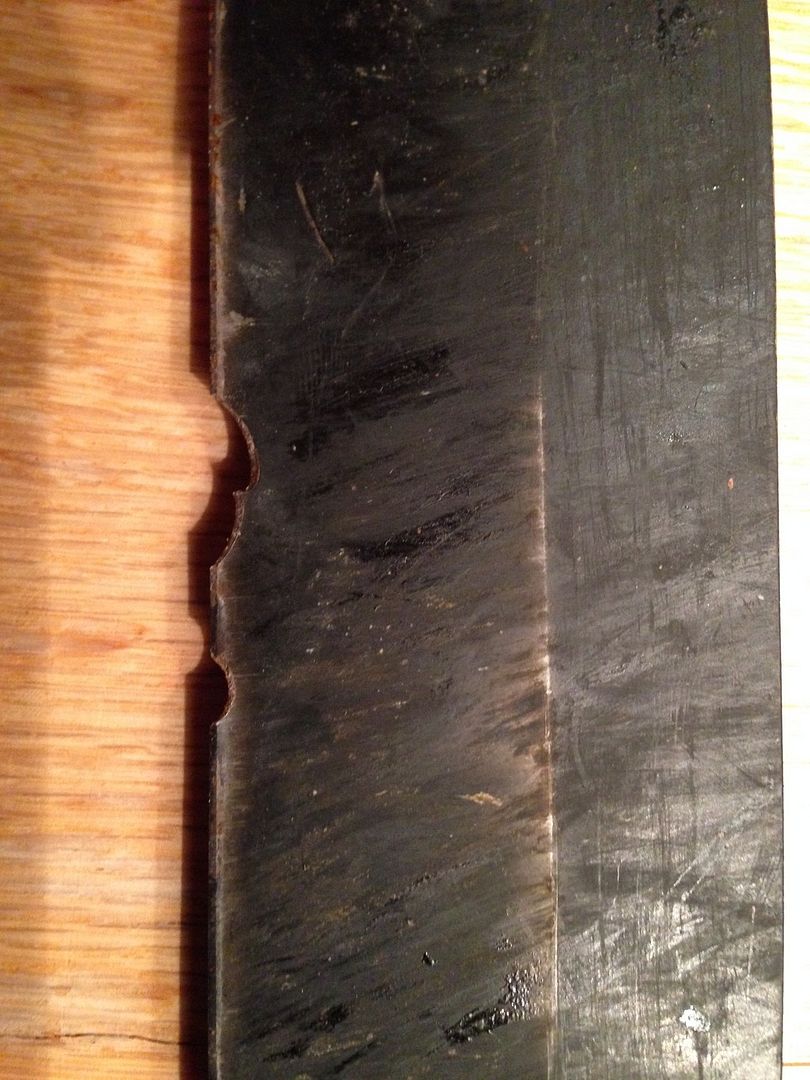 Here is a video of the outing for those interested
[video=youtube;5KWk_NKmeNU]https://www.youtube.com/watch?v=5KWk_NKmeNU[/video]
UPDATE: Got a replacement BK8 from Kabar
Great guys to deal with.
I'm looking forward to use it hard
Last edited: